Steve Roach Contemplates the Contemplation of Structures from Silence in Echoes Podcast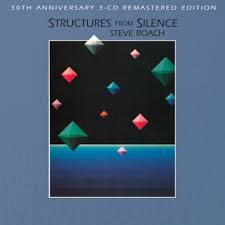 Over the last 25 years, Steve Roach has been one of the signature artists of Echoes.  He wrote our original theme music in 1989 and he was voted one of 20 Icons for 20 Years of Echoes.  I've known Roach since 1983 when I visited his small bungalow in Culver City near Los Angeles.  At the time I was recording interviews for the radio documentary, Totally Wired: Artists in Electronic Sound.  As I recall I interviewed Michael Stearns and Kevin Braheny on that same trip.  Roach had two albums out at that point, Now and Traveler.  But he unveiled his newest release, just out on cassette at the time, called Structures from Silence. It came out the next year on Fortuna and has gone on to become a classic of space, new age and ambient music.  Four years ago, I cited Structures as the number two of Five Essential Steve Roach CDs.   Now they've released a triple CD edition with the original album and artwork plus two contemporary CDs which have roots in the Structures from Silence aesthetic while sounding almost nothing like it.  Steve Roach remembers days of silence in the Echoes Podcast.  Here's something that didn't fit in the interview.
Steve Roach: This opportunity came to play at Terminal Island Prison for the inmates the prison.  So I setup in what was like a high school gymnasium or a high school auditorium in the Terminal Island Prison, and I had to go through all these layers of security check and with all the gear and inspecting everything. And finally you get in and setup, then in comes a whole completely full auditorium of inmates.  I'm playing sequencer kind of material and doing my thing at that time with all the pure analog gear.  I had a trajectory to go with and then it was going to end in a more quiet reflective place, which was where I was heading to with Structures and with that first track on Structures, "Reflections in Suspension," so eventually that piece emerges. And it's absolutely gentle and very quiet and really not a piece that you think you would play for inmates in a prison, you know.

And the guy that played before me, Bob Ramey was his name, at the time he had all these drum machines mounted into a big rack and he used to do these drum machine grooves for Eddie Harris, the jazz player. So when Bob was playing the guys out there were wadding up pieces of paper and throwing them at him and all that sort of thing. So I thought I'm in for it here, you know, I don't know what's gonna happen here, but I'm just gonna go for it.

So I played that track and ended the concert with that very gentle track, and it was amazing because it stayed quiet. I wasn't pelted with paper balls and a lot of the the inmates came up to the stage and they were clearly vibing in the music and they were absolutely stoned [on the music].
Hear more stories about Steve Roach's Structures from Silence in Echoes Podcast.
John Diliberto
(((
echoes
)))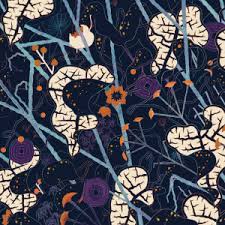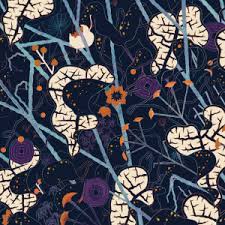 No Echoes station in your area.  You can hear it online and on-demand at Echoes On-Line. Now you can go Mobile withEchoes 24/7 wherever you are on your iPhone, iPad or Droid.
Join the Echoes CD of the Month Club. and get  Lyla Foy's Mirrors the Sky, the April CD of the Month.  You'll get great CDs and help support Echoes at the same time.   You can do it all right here.
OR
Pick Up  TRANSMISSIONS:
THE ECHOES LIVING ROOM CONCERTS VOLUME 19
Join us on Facebook where you'll get all the Echoes news so you won't be left behind when Dead Can Dance appear on the show, Tangerine Dream tours or Brian Eno drops a new iPad album. Or Follow us on Twitter@echoesradio.