Hear an Interview with Darkside in Echoes Podcast.
This past October I got to see the band Darkside at the Mountain Oasis Electronic Music Summit.  They played before an impressively large audience in the Thomas Wolfe Auditorium, considering they only had one album out, Psychic.  They're a band that favors shadows, standing in twin cones of low, smoke filled light, delivering snarling guitar leads over throbbing electronic drums and sequences like a pong game on acid. They recalled the German band Can, with their motoric grooves and free improvisation, but brought a modern DJ sensibility to their set.  It was like a rave in a bomb shelter.  Hear Darkside's Nicolas Jaar and Dave Harrington talk about it in the Echoes Podcast.
Check out their live set in Paris last year.  And turn it up.

John Diliberto (((echoes)))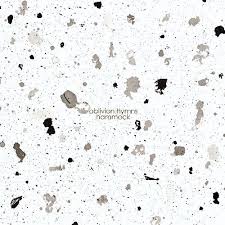 Join the Echoes CD of the Month Club.  Hammock's Oblivion Hymns is our January   CD of the Month.  You'll get great CDs and help support Echoes at the same time.   You can do it all right here.
OR
Pick Up  TRANSMISSIONS:
THE ECHOES LIVING ROOM CONCERTS VOLUME 19
Join us on Facebook where you'll get all the Echoes news so you won't be left behind when Dead Can Dance appear on the show, Tangerine Dream tours or Brian Eno drops a new iPad album. Or Follow us on Twitter@echoesradio.
Now you can go Mobile with Echoes On-Line. Find out how you can listen to Echoes 24/7 wherever you are on your iPhone, iPad or Droid.