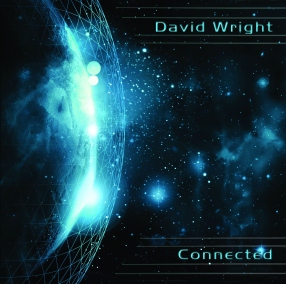 Tonight on Echoes we've got David Wright coming into the Echoes Living Room to play live.  This veteran English synthesist has been recording space music opuses since 1989 and has released 2 dozen solo albums plus recordings with Code Indigo and Callisto.  David's music is initially inspired by artists like Vangelis and Klaus Schulze, but he's embraced many other aesthetics over the years. He also runs the AD Music label which records albums by Geigertek and Divine Matrix among others.  On his third Echoes performance, he'll be playing music from his latest CD, Connected plus some spontaneous performances.  Here's a youtube video of an earlier work
~© 2012 John Diliberto ((( echoes )))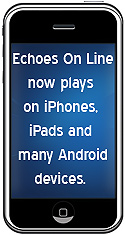 Now you can go Mobile with Echoes On-Line.  Find out how you can listen to Echoes 24/7 wherever you are on your iPhone, iPad or Droid.
You get great CDs like these and our October CD Club selection,  Hans Christian & Harry Manx's  You Are the Music of My Silence  by becoming a member of the Echoes CD of the Month Club.  Follow the link and see what you've been missing.
Join us on Facebook where you'll get all the Echoes news so you won't be left behind Dead Can Dance appear on the show, Tangerine Dream tours the states or Eno releases a new album.