Various Artists – Ornamental (A Projekt Holiday Collection)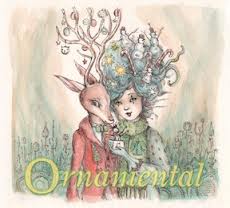 I just got in my first Christmas album of the season and the tree-topper has been set high with Ornamental, a collection from the Projekt label.  Best known for their dark ambient and Goth recordings, as well as great electronic releases from Steve Roach and Erik Wollo, this is their latest incursion on holiday music.  They had previously released a series called Excelsis, of which the first, A Dark Noel, remains among the most distinctive and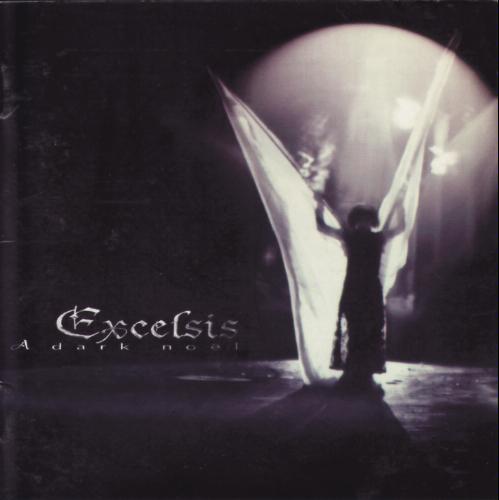 haunting seasonal albums ever.   With Ornamental, Projekt expands their seasonal pallet in a double CD that ranges from electronica to goth, space music to shoegaze, medieval to mystical.
It launches with the corniest Christmas tune possible, "Frosty the Snowman," but Paulina Cassidy turns it into snow shrouded  electronica dream.  It makes a perfect entry into the vertiginous holiday soundscape of Ornamental,  although she's a little less successful on her other two entries.

There are a lot of post-Cocteau Twins shoegazer ruminations on the album.  Autumn's Grey Solace swirls sparkling snow flurries around "Through the Snowy Trees" and Ashkelon Sain & the Dorian Fields turn "The Christmas Song (Chestnuts Roasting on an Open Fire)" into a moody  My Bloody Valentine-like ode to a bleak winter.  Unto Ashes delivers their post-Cocteau Twin's sound upon "King of Frost" sounding like medieval shoegaze troubadours.  LoveSpirals, who had a couple of my favorite Excelsis songs, ("Welcome Christmas" in their Love Spirals Downwards edition and "Aspen Glow" as LoveSpirals) return with another evocative seasonal song, an original called "Happy Holidays" featuring Anji Bee, who sings it with sophisticated élan,  like she's casting knowing glances over her shoulder against Ryan Lum's chiming guitars.

The two discs of Ornamental are divided into the "Traditionals" and the "Non-Traditionals."  The Non-Traditional disc opens with a song from the score of the ultimate Christmas album for hipsters, the "Merry Christmas Mr. Lawrence," soundtrack.  But Ornamental goes deeper than the oft-covered title track and play "Forbidden Colours," composed by Ryuichi Sakamoto and  David Sylvian.  Black Tape for a Blue Girl, the band headed by Projekt label head Sam Rosenthal, delivers it with their usual funereal, vampire dirge.
Some don't make it.  Maroulis, Koehn and Mooney's "Ave Maria" is ponderous gothic chant; Ego Likeness' "What Child Is this" is clichéd goth spookiness; and The Last Duchess's "Cradle Song" is a lot of echo and reverb signifying nothing. But there's also the contrast of All My Faith's Lost delicate, folk reading of "In the Bleak Midwinter" with KatzKab who take "My Sad Wishlist" on a girl-group romp somewhere between the Shangri-Las and The Waitresses.
Norwegian synth-guitarist Erik Wøllo pretty much drips icicles on almost anything he's recorded over the last 3 decades.  Whenever he comes through Echoes, we always try to get a seasonal set out of him and he graciously obliges.  He does it here with a pair of sparkling "Crystal Bell's that close Ornamental in a meditative fashion.
I've been begging for musicians to create a different kind of seasonal music besides the rote rendering of the same 25 or so holiday chestnuts over-roasted on an open fire.  Projekt has been fulfilling that since 1995 with Excelsis.  Ornamental takes them in a slightly less gothic and doom-laden mode and makes it a likely pick for the best seasonal CD of 2012, if your tastes in seasonal music heads towards the abyss.
~© 2012 John Diliberto ((( echoes )))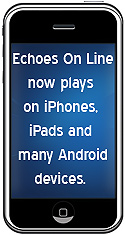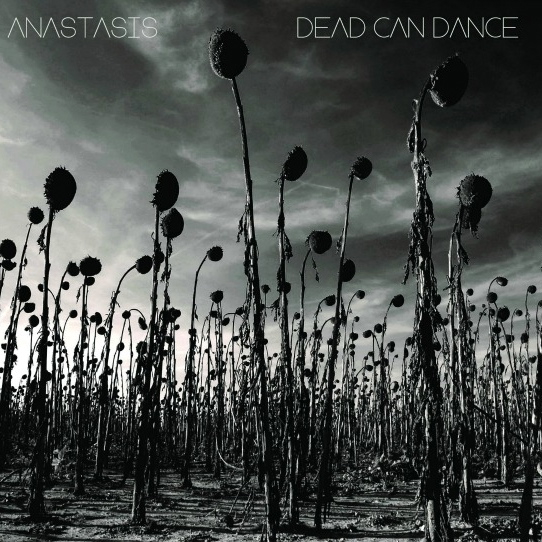 Now you can go Mobile with Echoes On-Line.  Find out how you can listen to Echoes 24/7 wherever you are on your iPhone, iPad or Droid.
You get great CDs like Dead Can Dance's  Anastasis  by becoming a member of the Echoes CD of the Month Club.  Follow the link and see what you've been missing.
Join us on Facebook where you'll get all the Echoes news so you won't be left behind Dead Can Dance appear on the show, Tangerine Dream tours, or Brian Eno releases a new CD