Minimalist songs of melancholy from Denmark with Echoes January CD of the Month
Agnes Obel – Philharmonics
Hear Agnes Obel playing live on Echoes Friday 10/07/11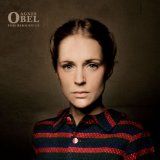 From the first nursery rhyme piano solo, "Falling, Catching" to the last breathy vocal of "On Powdered Ground," Agnes Obel's debut album, Philharmonics,  has captured my melancholy midwinter mood like no other.  If only for the second track, "Riverside,"  the Danish born singer will be in your head forever on first listening.  A heartbreaking song about the ebb, flow and emotional turmoil of life's currents, Obel brings her lilting, slightly slurred soprano to bear on lyrics of memory and loss.  Singing over a spare cyclical piano riff, she deftly layers her voice into plaintive harmonies that will have you swimming in her bittersweet stream.  And so goes all of Philharmonics, a subtlety powerful and singular debut.
Now living in Germany, Agnes Obel has that ethereal, mournful sound we've come to know and love from Nordic singers like Anna Ternheim and Emiliana Torrini.  Her songs have a stark simplicity with almost childlike accompaniment, but like Yann Tiersen's Amélie score, there is depth and portent between those spare, melancholy notes.  Obel plays keyboards and guitar, deploying them in zen minimalist canons across slow moving cellos.
Obel's lyrics are ambiguously oblique, approaching her subjects from odd angles like the coy "Beast," a song of pursuit and abandon that will have you hitting repeat to glimpse its curious and addictive chorus.
One sign of a true artist is when they can take someone else's song and make it wholly their own.  That's the case with "Close Watch," a cover of John Cale's "I Keep A Close Watch."  Over what sounds like a prepared piano or muted guitar, Obel builds this poignant work from yearning to heroic with the contrapuntal choirs of her voice.
Philharmonics is peppered with a handful of instrumentals like "Louretta" with a circus electronic keyboard sound that could fit in a John Carpenter Halloween score until Obel brings in piano and makes it haunting rather than frightening. That theme continues into "Avenue" a song about wrong choices we make, even when we know they are wrong.
Philharmonics takes a symphonic name, and it sits comfortably among a new generation of ambient chamber musicians like Ludovico Einaudi, Tim Story and Nico Muhly, not to mention Steve Reich and Michael Nyman.  It's only January, but Agnes Obel's Philharmonics is already simply the most beautiful album of the year.
Right now, Philharmonics is only available on iTunes in the US.  But Echoes CD of the Month Club members will be receiving some of the few physical CD copies in the country.  We'll be featuring Agnes Obel's Philharmonics on Echoes Monday, January 3 and the following weekend.

Hear Agnes Obel playing live on Echoes Friday 10/07/11.  You can stream it free from Echoes affiliate stations or catch it on demand with Echoes On-Line.
John Diliberto ((( echoes )))