John Diliberto's Personal Top Ten.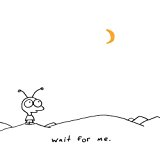 It seems like every year, annual year end lists are coming earlier and earlier.  Just as Christmas decorations start turning up in stores around the beginning of October, year end lists are arriving the beginning of November.  And of course,  Echoes has already launched its Best of Echoes 2009 Poll.  If you haven't taken it yet, go to it and do it. You could win an iPod Nano and some CDs.
Amazon.com already has their lists out and our affiliate, WXPN, jumped the gun on me and requested my personal list.  So I was compelled to come up with something, hoping that nothing great comes out in the next 6 weeks. Unlike the Echoes list, which will arrive in a few days, I don't restrict myself to Echoes material, although a lot of it is there. You can see my list along with the other hosts, on the XPN site.
ALBUMS
ARTIST – ALBUM
1  Moby – Wait For Me
2  Jon Hassell – Last Night the Moon Came Dropping Its Clothes in the Street
3  Bill Frisell – Disfarmer
4  Loner – Western Sci-Fi
5  Solar Fields – Movements
6  IAMX – Kingdom of Welcome Addiction
7  Ablaye Cissoko & Volker Goetze – Sira
8  Phil Keaggy & Jeff Johnson – Frio Suite
9  Mandrake Project – A Miraculous Container
10 Aerosol – Airborne
SONGS
ARTIST – SONG
1  Moby – Wait for Me
2  Loner – Already Numb
3  Morgan Doctor – Show Me How
4  IAMX – Think of England
5  The Horrors – Do You Remember
6  Inbar Bakal – Song of Songs
7  Mandrake Project – And Five Makes Twenty
8  Baaba Maal – Tindo Quando
9  The Decemberists – The Rake's Song
10 Great Northern – Houses
Let us know your three favorite CDs in the Echoes 2009 Poll.
You can go here to vote in the WXPN Year End Poll.

John Diliberto ((( echoes )))