Is Progressive rock  progressing?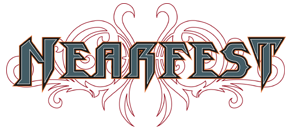 Another year, another NEARFEST and the 2009 edition was as good as any, and much better than 2008, which, as I wrote then, was overlong and overwrought.   In '09 I rarely looked at my watch, there were several acts that excited and you heard nothing but brilliant musicianship.   Van Der Graaf Generator fulfilled a 35 year old dream, Gong made you remember why you love their goofy psychedelia and PFM redeemed themselves.
After NEARFEST 2005 I wrote a web piece called There Is No Progress in Progressive Rock.  That was actually a quote from several musicians I talked to.  Four years later that's still largely true and I could just write what I wrote then:
To listen to the bands at NEARfest, you'd never know that world music has been a phenomena of the last 30 years that has penetrated jazz, classical, avant-garde, new age and even space music genres. And that's surprising given that one of the icons of Progressive Rock, Peter Gabriel, created the Realworld music label and has been infusing his own music with global elements since the early 1980s.

The Progrockers on stage also seem blithely unaware of trends related to their own genre. Space music, electronica, techno and ambient, all styles created by former prog & art rockers like Brian Eno, Robert Fripp, Kraftwerk and others, find little representation in the expansive compositions of mainstream Progressive Rock.
With the striking exception of Cabezas de Cerra, who used Latin touches and home made instruments that evoked sitars, ouds, tablas and more, that all remains true.
What's perhaps more disconcerting is that the elder bands, PFM, Van Der Graaf Generator, Gong, and the Steve Hillage Band, were by and large content to play their golden oldies.  Yes, VDGG insisted they "weren't here to be holograms" and played music off 2008's Trisector and Gong and PFM all played recent or soon to be released compositions, but none of that materiel was as strong as the classics and ultimately were swamped by older materiel.
It's great to see these bands, who we may have missed in the 1970s, play the songs that we loved in our youth.  But  I know when I was thinking this was the crown of creation in 1974, I never suspected they might become the equivalent of a Golden Oldies Tour with Rick Nelson, Chuck Berry, Bo Diddley, and Bobby Rydell. Is this any different than Hippiefest with Three Dog Night, The Rascals, Badfinger, Flo & Eddie, Mountain and Country Joe (Or actually, some fractional semblance of those groups) trotting out their hits?  Is NEARFEST like the "Garden Party" that Rick Nelson sang about 27 years ago?
All those aforementioned Nearfest bands played their butts off, but you don't see Peter Gabriel just performing his greatest hits.  He tours his new album.  King Crimson is always playing later era music and John McLaughlin rarely revisits Mahavishnu Orchestra material.  Why don't Nearfest bands do the same (and I don't mean PFM playing the blues, please no)?
I think that's the conundrum of Nearfest.  Every year, a couple of bands break the mold, but they are the exception.  A few groups, like Univers Zero, Present, Magma, Steve Roach and The Muffins, just live on the edge of the new anyway, so it's not an issue.  But a lot of the elder statesman seem content to regurgitate the past and their descendants aren't really interested in breaking form.
Nearfest once again produced a first class plus festival, a festival that is as geared to the musicians as it is to the fans, a real rarity in concert production.  Sound and lights were improved over previous years and the transition from the founders to the new caretakers was smooth and seems to assure more quality Nearfests to come.
In that article I wrote 4 years ago, I cited 10 classics from Progressive Rocks Golden years.  Here they are again.
TEN CLASSICS FROM PROGRESSIVE ROCK'S GOLDEN YEARS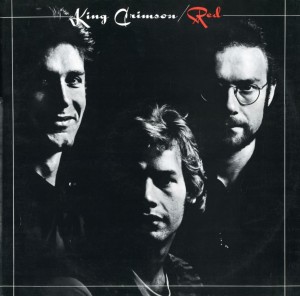 King Crimson-Red
The definitive electric guitar Prog album with Robert Fripp and drummer Bill Bruford locking into a headlong charge towards the abyss

Yes–Tales from Topographic Oceans
Their definitive double album epic has everything from soaring keyboard orchestrations to Jon Anderson's choirboy vocals.

Genesis–Foxtrot
Watcher of the Skies and Supper's Ready.  What else needs be said about this symphonic-theatrical epic.

Univers Zero–Heresie
Music from beyond the void.  Glorious in it's frightening gothic cadences and honking bassoons.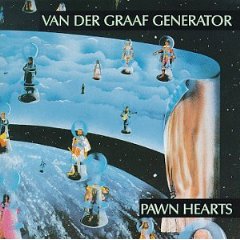 Van Der Graaf Generator – Pawn Hearts
Peter Hammill and crew ably mixing lyrical contemplations on life and epic, but smokey Hammond B-3 instrumental workouts.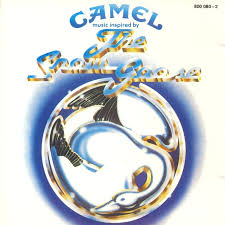 Camel–The Snow Goose
One of the prettier prog bands, this is their crowning conceptual work, with arrangements from David Bedford.

Mike Oldfield–Ommadawn
His third album was also his most compositionally integrated, mixing Celtic themes and searing guitar.

Jade Warrior-Way of the Sun
The single most under-rated group of the Prog era and one of the few still timeless enough to be played on Echoes.  They mixed Asian delicacy with blues-rock edges in this epic, instrumental tone poem, the last in a brilliant quartet of albums on Island.

Pink Floyd–Meddle
The band that bridged the gap between psychedelic and Progressive Rock, it contains the serene epic, "Echoes" as well as the propulsive "One of These Days."
Can –Soon Over Babaluma
The German spacerock bands most melodic and kinetic album of man-machine rhythms, electro-shock guitar and propulsive bass
John Diliberto ((( echoes )))