Ludovico Einaudi is in the midst of a short US tour. Echoes and WFUV will be presenting him in concert in New York City on Tuesday November 25th.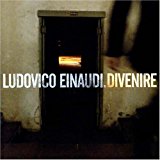 He just played Los Angeles in Largo at the Coronet Theater and two reviews from that show point up the dichotomies in Einaudi's music. Writing in the Los Angeles Times, Josef Woodard, a fine jazz journalist, had trouble wrapping himself around Einaudi's heroic cadences, minor key ruminations and haunting melodic trances. He went so far as to cast out the dreaded "New Age" tag, critical code for "lite-weight shit."  He added a final insult:
Classical music fans might wonder whether Einaudi's popularity could lead new listeners in the direction of the real thing
You'd think that Woodard, a veteran of the fusion wars, would recall that critics used that same invective: maybe fans of fusion would be led to "real" jazz.
Phil Gallo,  writing about the same concert for Variety,  had a different perspective, dialing directly into the charm of Einaudi's sound. He asserts that:
His points of reference are not all that different than those of Radiohead or Sigur Ros. This is ultimately pop music he is performing and at times his chord changes and timbral decisions echo the work of Christopher O'Riley, the classical pianist who has tackled the work of Radiohead, Elliott Smith and Nick Drake from a solo piano perspective.
Gallo pointed out the minimalist connections and Einaudi's ability to "tell a story"  while also extolling Einaudi's cinematic expanse, something which Woodard uses it as a criticism. I think ultimately, Woodard is looking for something in the music that isn't there.  I do hear where Woodard is coming from, but that's like asking Charles Lloyd or Keith Jarrett to rock out.   He wants flights of improvisation and technical expertise, but Einaudi is more concerned with form, mood, and melodic invention.
When I sat with Einaudi for an Echoes Living Room Concert,  I barely missed the strings and electronics that make recordings like Divenire so captivating. Even on his own, he unfolds a magical world as stories are revealed and scenery shifts. I hear in his playing echoes of Michael Nyman's The Piano score and George Winston at his best.
Ludovico Einaudi has a few more U.S. concerts.  He's be playing two dates in Boston November 22 and 23 and one presented by Echoes and WFUV in New York at The Concert Hall on November 25.
John Diliberto ((( echoes )))