Mitch Mitchell, the drummer with the Jimi Hendrix Experience, passed away  Wednesday, November 13 in Portland, Oregon.  Mitchell, along with The Who's Keith Moon and Cream's Ginger Baker changed the role of the rock and roll drummer from a four on the floor dance beat keeper, to a polyrhythmic dervish that pushed the music into uncharted terrain, especially during improvisations. Although his background was essentially rock 'n' roll, Mitchell played more like a jazz drummer, closer to Elvin Jones than Ringo Starr.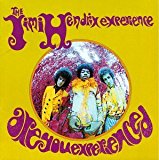 After the death of Hendrix in 1970, Mitchell never quite regained his musical footing. He formed an interesting band called Ramatam that put out one album with him on drums, but otherwise it was scattered sessions and guest shots. In recent weeks he was touring with the 2008 Experience Hendrix package that included Buddy Guy, Jonny Lang, Kenny Wayne Shepherd, Eric Johnson, Cesar Rojas, David Hidalgo, Aerosmith's Brad Whitford, Hubert Sumlin, Chris Layton, Eric Gales and Mato Nanji (Indigenous).  Their tour had just ended in Portland.
Mitchell could play deep blues on tracks like "Voodoo Chile" or propel songs into the stratosphere like "Manic Depression." I got to see Mitchell with Hendrix in 1968 and 1970 and Mitchell was one of the drummers who didn't need to take a solo since he was constantly soloing, interacting with Hendrix's tone-bending guitar leads.
With Mitchell's passing, no one remains alive from the original Jimi Hendrix Experience. Hendrix died in 1970. Bassist Noel Redding died in 2003.
Let's all put on a side of Are You Experienced, Axis: Bold As Love or Electric Ladyland and turn it all the way up.
John Diliberto ((( echoes )))