Podcast: Play in new window | Download
Subscribe: RSS
In another time, say the 1950s or 60s, Saul Stokes might have been considered an experimental composer, constructing his own instruments, creating random events, bypassing conventional musical form. But rarely has an experimental composer made music as haunting and soulful as that heard on his new CD, Villa Galaxia.
You can hear an audio version of this blog, with music.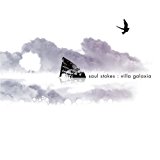 Based in Oakland, California, Saul Stokes doesn't use pre-packaged sounds or samples of conventional instruments. His timbres exist purely in the world of circuitry, diodes and computer chips. He even invents his own instruments out of cheap circuitry and instead of keyboards, creates original control interfaces. They're elegant looking, but cranky devices, that you won't find at your local Sam Ash Store. They often generate unpredictable sounds and Saul Stokes likes that.
Saul Stokes has certainly recorded his share of abstract electronic music.  He even has an album called Abstraction. 

But on albums like his new CD, Villa Galaxia, he reins in his sonic experiments, welding them together with his controllers and computers, building structure out of chaos, and resolving it all in music that shares a Mobyesque sense of melancholy.
Along with Brian Eno, Saul Stokes composed music for the video game Spore.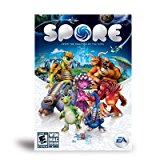 As you listen to Villa Galaxia you might feel like you're inside one of those games in a kinetic ride of pings and zings, surging chords and exploding timbres that carry you through each scene. It's a sound that expands beyond the confines of the computer screen into a cinema of the mind.
Fans of William Orbit, Ulrich Schnauss and Boards of Canada should find resonance in the music of Saul Stokes. His latest album is Villa Galaxia.  This has been an Echo Location, Soundings for New Music.
John Diliberto ((( echoes )))