Podcast: Play in new window | Download
Subscribe: RSS
Lights Out Asia and Near the Parenthesis create an ambient rock
You can hear an audio version of this review, with music.
The n5MD record label began with a suspect business plan. They were going to release their music only on mini-disc. Although commercially that format went the way of the Apple Newton and Pets.com sock puppet, n5MD hung on, switching to CDs and building a roster of moody, electronic shrouded rock acts. Among their latest releases are CDs from Near the Parenthesis and Lights Out Asia.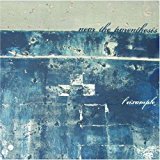 Near the Parenthesis is just one guy, Tim Arndt. He lives in San Francisco where he plugs in his laptop and keyboard to create glitch strewn landscapes that frequently start out as noise and slowly converge into something quite melodic and beautiful. Although Near the Parenthesis is an awkward name, the music has a post-modern elegance as Tim fine tunes a filter on digital detritus honing in on haunted melodies buried in the noise. His latest album is called L'eixample, a Catalonian name for the area in Spain that has many of the surreal architectural works Antoni Gaudi. Near the Parenthesis captures some of that otherworldliness in his music.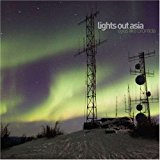 While Near the Parenthesis is chilled and ethereal, another n5MD act, Lights Out Asia has roots in shoegazer rock. The Milwaukee-based trio combines guitars, keyboards, drums and computers in cinematic landscapes. On their album, Eyes Like Brontide, Lights Out Asia has a heroic sound to their music, even when some of the titles are full of foreboding, like "Radars Over the Ghosts of Chernobyl." Gothic chords and Latin voices that sound like an oblivion mass slowly merge into surging guitars, powerful rhythms and Chris Schafer's anguished vocal.
Although their roots are in shoegazer and electronica, Lights Out Asia have been accused of being New Age and they're not ashamed to admit that they enjoy some New Age music. Chris Schafer says he has the complete Enya collection. You can hear that influence, but Enya didn't ever sound like this.
Lights Out Asia has just released their third album, Eyes Like Brontide. Near the Parenthesis CD is called L'eixample. I've got an interview with Near the Parenthesis on Monday, September 15 and look for Lights Out Asia in October. This has been an Echo Location, Soundings for New Music.
You can hear an audio version of this review, with music.
John Diliberto ((( echoes )))