Shakti Reborn Again-The Echoes Interview with John McLaughlin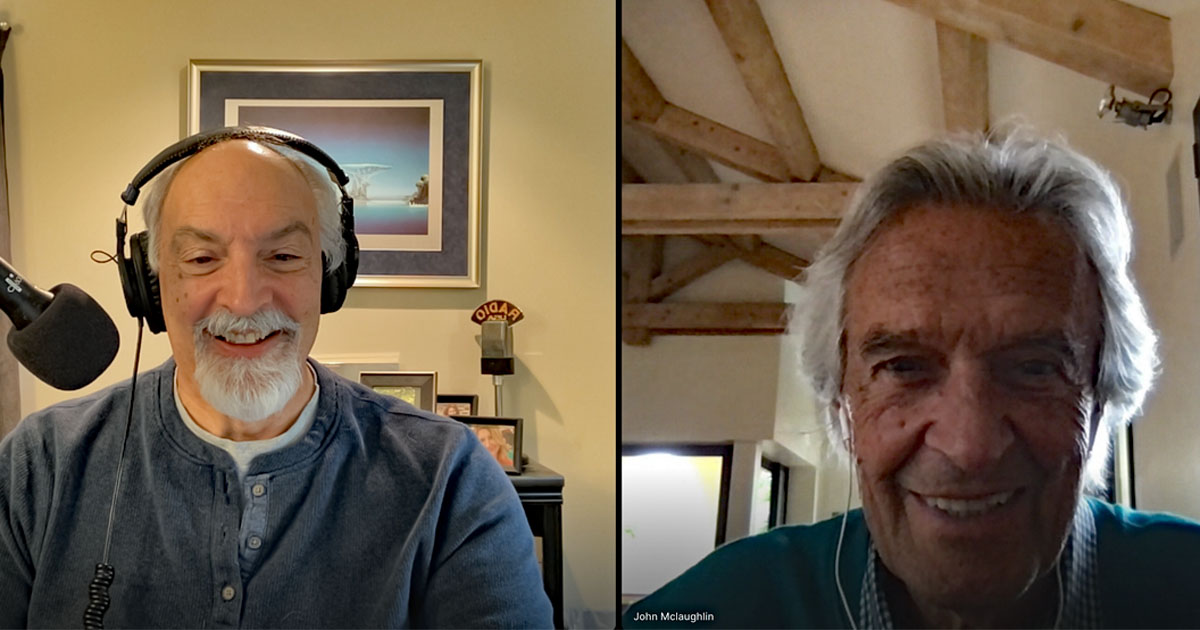 On the next Echoes, guitarist John McLaughlin comes in to talk about Shakti and improvisation. He explains how improvisation is related to meditation, putting you in a state of not thinking, but being in the moment, In the 1970s, McLaughlin followed-up the electric fury of the Mahavishnu Orchestra with the acoustic Indian fusion of Shakti. Now he returns with a new edition of this legendary group and a new album, This Moment.  McLaughlin talks about world fusion, gurus, and his long friendship with Indian tabla master Zakir Hussain.
Hear it on the air on September 19th or listen on Echoes Online Right Now!
John McLaughlin/Shakti Playlist
Shakti – Fact to Face – Natural Elements
Mahavishnu Orchestra – Celestial Terrestrial Commuters – Birds of Fire
Shakti – India – A Handful of Beauty
Shakti – Shrini's Dream – This Moment
Shakti – Bending the Rules – This Moment
Shakti – Mind Ecology – Natural Elements
Shakti – Bending the Rules – This Moment
Shakti – Las Palmas – This Moment
John McLaughlin – Peace ONe – My Goal's Beyond
Shakti – Joy – Shakti with John McLaughlin
Shakti – Mohanam – This Moment
Shakti – Karuna – This Moment