Ralph Lundsten: A Conductor of Electronic Symphonies (1936-2023)
by John Diliberto 7/10/2023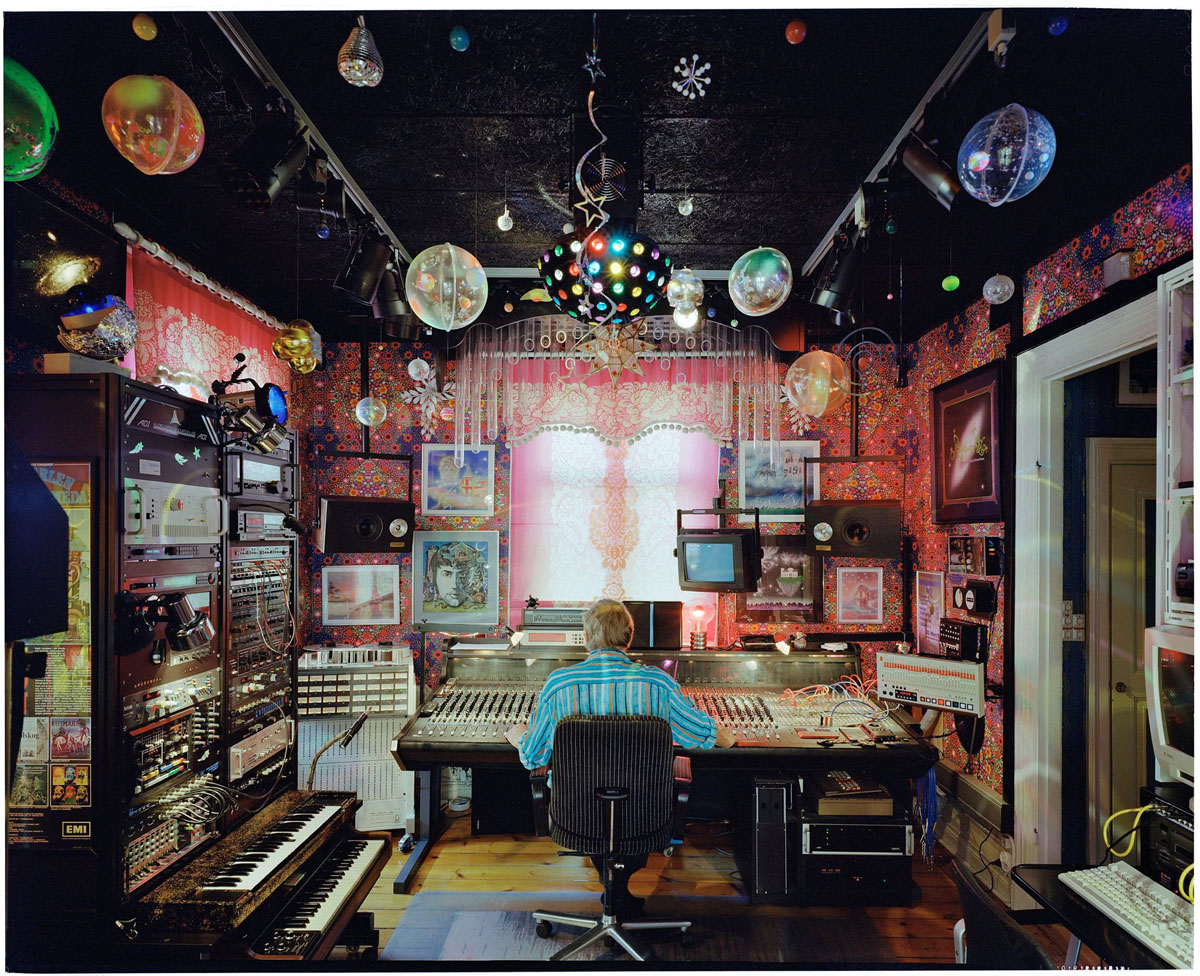 Swedish composer Ralph Lundsten, a pioneer in the field of electronic music, left the planet on July 5, 2023, at the age of 86. He was best-known for albums like Erik XIV och Ristningar from 1969, Strömkarlen: Nordisk natursymfoni nr 1 from 1970, Shangri-La from 1975, and from the same year, Johannes och huldran: Nordisk natursymfoni nr 2.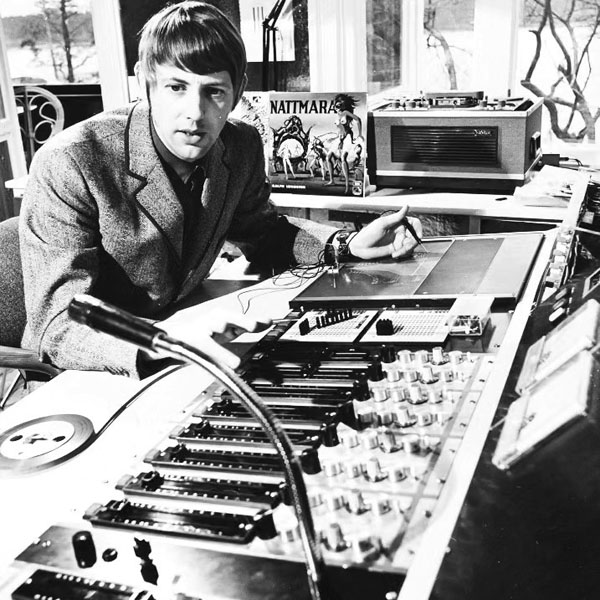 Born on October 6, 1936, in the coastal town of Ersnäs, Sweden, Lundsten studied composition at the Royal College of Music in Stockholm. In the 1950s, he first encountered the emerging field of electronic music and immediately saw its potential for creating new and otherworldly sounds. His earliest works were released on albums titled like Elektronisk Musik, usually a sure sign they were going to be avant-garde and dissonant. And they were.
Initially he worked with both electronics and musique concrete techniques, taking sounds from the real world and transforming them on tape and through electronics. He worked with the EMS studio in Stockholm, where he served as a composer and sound engineer, catapulting him into the vanguard of the electronic music movement, at least in Sweden. He created many of his own instruments and developed an early, possibly the first, polyphonic sequencer, the Andromatic.
Over time, his sound evolved along with his metaphorical language. Fantasy, space, science fiction were his early inspirations, transitioning into New Age mysticism.  Mythical, biblical and historical figures adorned his covers, including faeries, nymphs and God. These obsessions extended into his real life: he created his own Andromeda studio and lived in a home that looked like it was out of a neon-laced, psychedelic dream. You supposedly needed a "galactic visa" to enter. Take a look at the picture of Andromeda studio above. They don't build them like that anymore, if ever.
Lundsten worked in the realm of tone poems and evocations of nature, often manipulating conventional instruments. He was still pretty avant-garde, but the harsh edges and dissonances were diminished in favor of a more ambient approach. "The Neck and the Virgin" swirls with a disembodied accordion-like sound and odd space whirls amidst a gurgling brook and other nature sounds. It hints at melody, but never gets there.
Another track, "Cosmic Love" had what I am reasonably sure are actual sex moans and groans that evolve into sawing cello and distended string electronics. It evolves into a backwards vocal choir and electronic percussion swirling into the orgiastic afterglow. Possibly he used another instrument he invented on this track.  The  Love Machine, read the electrical events that occur when you are touching others and converts the signals into sound and light.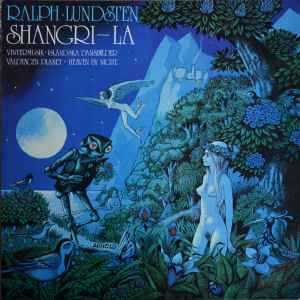 One of his best known works is "Nordisk Natursymfoni Nr 1: Strömkarlen" (Nordic Nature Symphony No. 1: The Stream Sprite) released in 1970. It's a tone poem invoking the mystical allure of the forests, lakes, and rivers. "Nordisk Natursymfoni Nr 2: Johannes och Huldran" (Nordic Nature Symphony No. 2: Johannes and Huldran) from 1976, took the novel Johannes and the Lady of the Woods by Gustav Sandgren as its inspiration. A tale of human and wood nymph love, Lundgren's music manages to be sweetly gentle without being saccharine sweet, as electronic flutes twirl in the wind.
The best of Ralph Lundsten's music reveled in mood. The title piece to Shangri-La is one of his best, with a slow march harpsichord, swirling electronic space bleeps and a distant choir. It sounds more like an exquisite death march than a journey to Shangri-La. Even in the early 1980s when he started using more pop forms on albums like Discophrenia, the music still had his exploratory touch, though not without delving into the clichés the title suggests.
In the 80s, Lundsten's imagery changed to more New Age designs and the music followed suit. There are some gems in there, but much of is full of simpering melodies and synth sounds drawn from the new age tonal palette. On his one American release on the EMI/Angel label in 1984, Summer Saga/Pop Age, the track "Pop Age" is subtitled "A Sweet Suite" which gives you an idea of the aesthetic at work. I bought my vinyl copy used and the previous owner had written on it, "A lot of slickly produced crap – very pop." A little harsh and probably coming from somebody expecting the more conventional classical fare typical of Angel Records, but it has some truth, especially in reference to songs like "Happy Harold" which, according to the liner notes, was a hit in Europe in 1983. If so, that's a Top Forty playlist I never want to hear.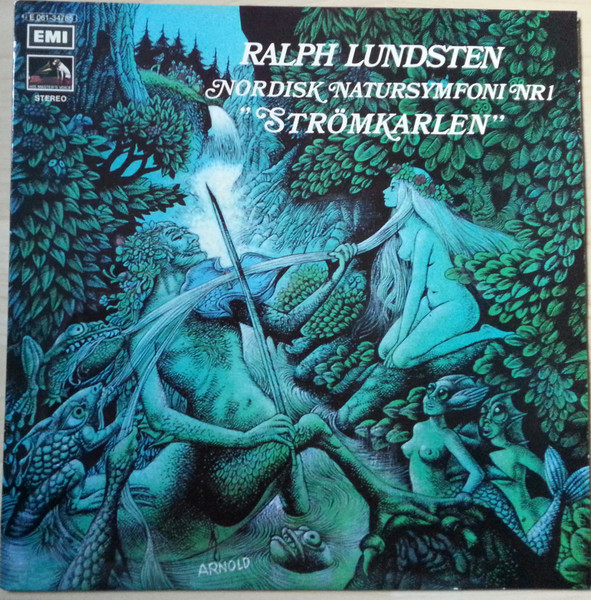 Ralph Lundsten was little-known outside Sweden. Some of his albums saw wider distribution, like the Cosmic Love compilation and the aforementioned American release. But those were only a blip of the 100-plus albums he released between 1966 and 2020, most of which barely made it out of Sweden. However, he was well-known there, receiving numerous awards including the Royal Swedish Academy of Music's Litteris et Artibus medal in 1983, and in 2013, he was appointed a Knight of the Order of the Polar Star by King Carl XVI Gustaf of Sweden. (In 1971 he released his composition "Gustav III") Lundsten's music also found its way to film, television, and theater. His compositions could be heard in the movies "Journey to the Far Side of the Sun" and "The Little Prince and the Eight-Headed Dragon" among others.
I can't think of anyone who sounded like Ralph Lundsten. There's no one who tied together those threads of classical, avant-garde, electronic, musique concrete and psychedelic music, along with fantasy/mythology/sci-fi imagery.
Ralph Lundsten was an innovator and a character. He set himself up as something of a cosmic being and his studio band was called The Andromeda All-Stars. His home was a baroque psychedelic dream. I don't have a lot of details on his passing, but it was reputedly from natural causes. He was 86. He reportedly left the planet on July 5th, 2023.  Although there is a question if this composer of electronic fantasies was ever really on this planet to start with.

THE END
I always wanted to interview Lundsten. Here's somebody who did: Mike Glyer's News of SF Fandom