An Echoes Christmas with Mary Fahl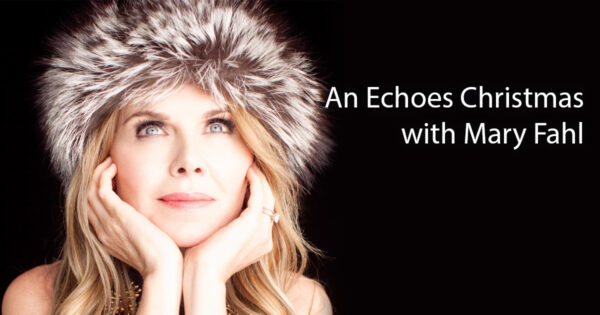 Join us for An Echoes Christmas with Mary Fahl. Mary Fahl is a singer with a powerful voice that was first heard with the popular 1990s alt-rock group, October Project. Since leaving the band, she's been following her own path as a singer-songwriter whose sensibilities are in the late 60s tradition of British folk-rock and North American singer-songwriters. Her latest album Can't Get It Out of My Head, is a collection of cover tunes from that era.  But in 2019 she put out Winter Songs and Carols on which she mixes traditional carols with more contemporary winter songs by artists like Joni Mitchell, Leonard Cohen and Sandy Denny. She comes in with her band to perform music from that album live. Her set will be surrounded by music from Loreena McKennitt, Liz Story, Phoebe Bridgers and more.
You may also hear one of our other seasonal shows from the week including, An Echoes Winter Solstice, a Seasonal Slow Flow Echoes and our final Echoes Christmas of 2022.
Echoes Online listeners can hear all 10 hours of Echoes Christmas shows On-Demand.  Just go here to subscribe.