Tone Ranger Giddy-ups Into Ambient Country Space in Echoes Podcast
Podcast: Play in new window | Download
Subscribe: RSS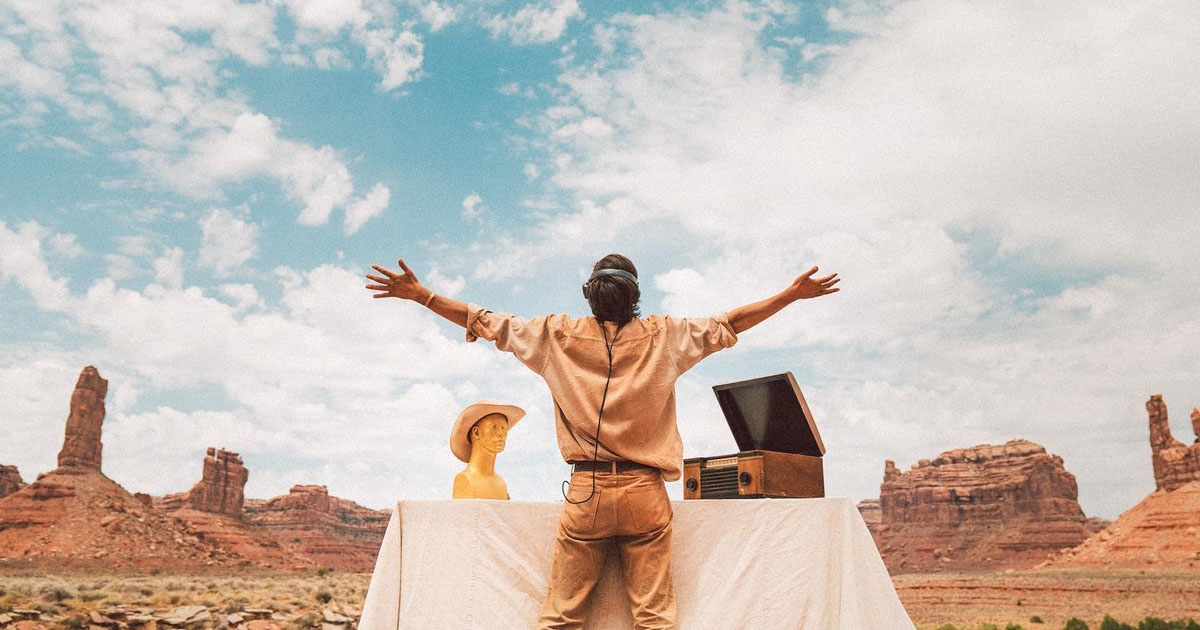 Hit the trail with Tone Ranger. That's the moniker of Alex Simon who has been immersing himself in country gone psychedelic sounds for a long time. Now he's taken influences from the desert southwest, soundtracks, country music, electronic music and more, creating desert southwest landscapes merging electronics with guitar and pedal steel guitar and more. And then there's spaghetti western film composer, Ennio Morricone.
Tone Ranger: "Palomino!." There's just no doubt that that comes from the spaghetti Western world. I had taken a film class in high school one summer and "Once Upon a Time in the West" woke me up entirely.
He released the album, Desert Rose this year. We talk about the southwestern electronic journeys of Tone Ranger in the Echoes Podcast from PRX.