by John Diliberto 7/30/2022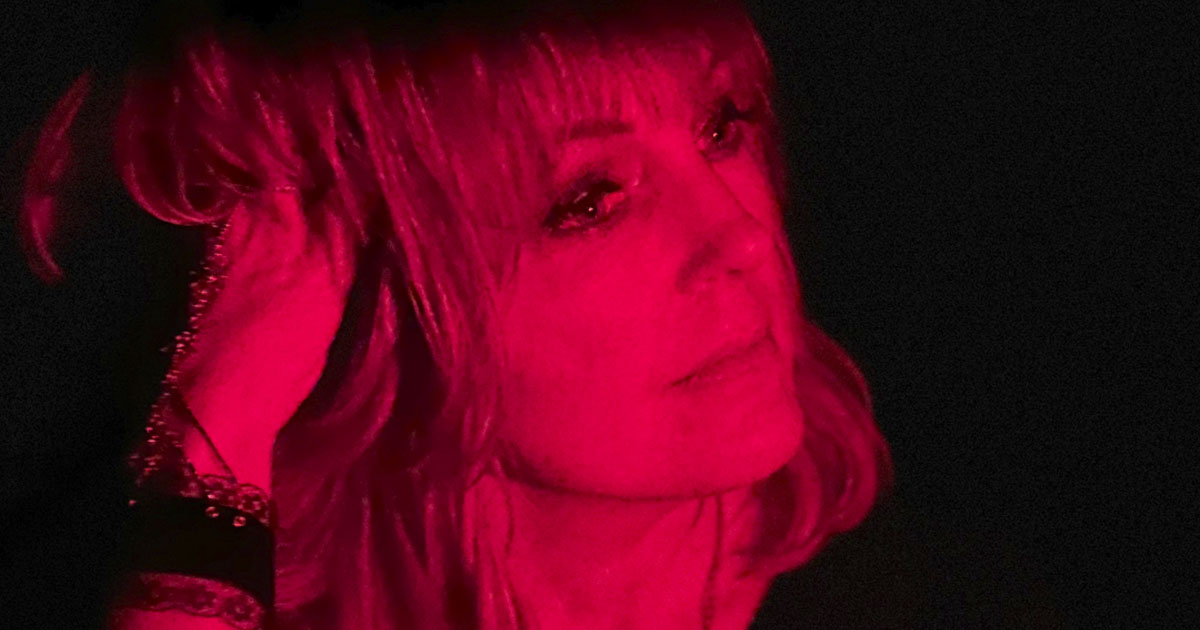 A voice emerges out of the sound of springy guitars and pensive electronic keyboard chords, singing of wandering onto a ledge and hoping "you'd be there to watch me fall." Quickly I think that Julee Cruise has come back from the dead to haunt us with more of her tragic, reverb-drenched songs.
But it's not Julee Cruise. The voice belongs to Christine Byrd. If you're a fan of the ambient guitar duo, Hammock, then you've heard her voice before. She's the wife of Hammock's Marc Byrd and has contributed wordless vocals to most of Hammock's albums. And if you follow the Christian rock scene you may have heard her as Christine Glass on two solo releases and a duet recording with Marc Byrd. But even if you know all that, you don't know the Christine Byrd who has released her debut as Lumenette, All Around My Head.
This is a singer shorn of her early Christian trappings and tackling the real problem of depression and the joys and tribulations of love. That opening song, "Alaska," reveals a lot of Christine's tale. When she sings "Alaska is cold, But not as cold as you", you might think it's a lover, maybe even her husband Marc, but it's actually about the catholic nuns who tormented her throughout elementary school.
Each song on Lumenette's All Around My Head  taps into the emotional waveforms of Christine Byrd. She composed the album over the last several years, most of it on her own, working out arrangements in Garage Band, layering her voice and putting in lots of reverb. The final production ofAll Around My Head was done by Christine, with Marc Byrd and Matt Kidd of Slow Meadow taking it to another level. Byrd's voice is often double-tracked, or more, and her choruses and wordless choirs are stacked in cathedral ambiences, letting the psychic resonance of her lyrics rebound around your head.
There is a suicidal aspect to some of these songs, notably "Alaska," "Nobody," and "You Should See Me Now." Byrd has talked openly about her depression and the psychological scars left by her Catholic schooling. But Lumenette doesn't wallow in a pathos bath. While there is a darkness and melancholy to these songs, there is also hope, joy and deep, deep love.
Often, Christine is floating above the fray, looking down. Nowhere is that more apparent than on "2000 Feet" and "Deeper," both love songs to Marc Byrd. "2000 Feet" glides over a slow dirge rhythm with echoing, delayed guitar licks out of the Hammock playbook. Against this immersive cocoon, Byrd sings about the struggles of love but lands on "Everything as one thing, And I felt no separation on this bed."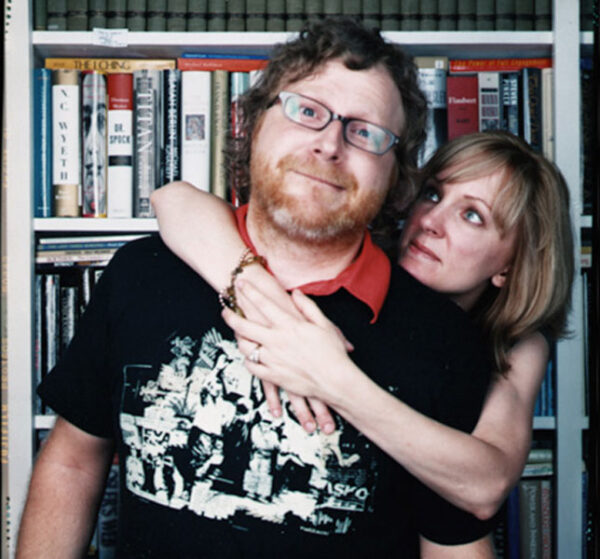 Julee Cruise isn't the only point of reference for Lumenette. You can also hear echoes of Cocteau Twins and Slowdive. Her voice is an instrument which she often accentuates with processing, to stretch it out and fragment it through distortion at impactful moments. There are closing choruses that disintegrate in distressed processing and she is always awash in reverb.
The album isn't all drifting moods. "Once More" taps into a U2 sound with a The Edge-like delayed guitar riff in the chorus. It sends the song off into a charging anthem as Byrd sings of her undying love with undertones of just pure lust.
The sonic fingerprints of Hammock are all over Lumenette's debut. All Around My Head is so meticulously crafted that every song has sonic artifacts that turn your head. On "How This Ends" fuzzed-out metal guitar undertones churn against a church chorale, which is all Christine Byrd. Byrd is both the singer in the foreground and the singer whose voice is crying from a distant plane, chastising those who "should have saved me.".
The album ends with "Blue." Byrd sings against a gently strummed guitar as her voice gets swallowed in swirling echoes, calling from the abyss singing "If I lose myself in the dark, will you search for me." It ends with almost a 1950's pop song feel as she exits with the multi-tracked chorus: "If I could brush away this mourning dust, I would, I would."
Lumenette's All Around My Head is a debut that was a lifetime in the making, and it was worth it. It's an album that wants to immerse you in its sonic moods and take your hand in its lyrics.

The End
.