The World of Kitaro, 29th Icon of Echoes in the Echoes Podcast
Podcast: Play in new window | Download
Subscribe: RSS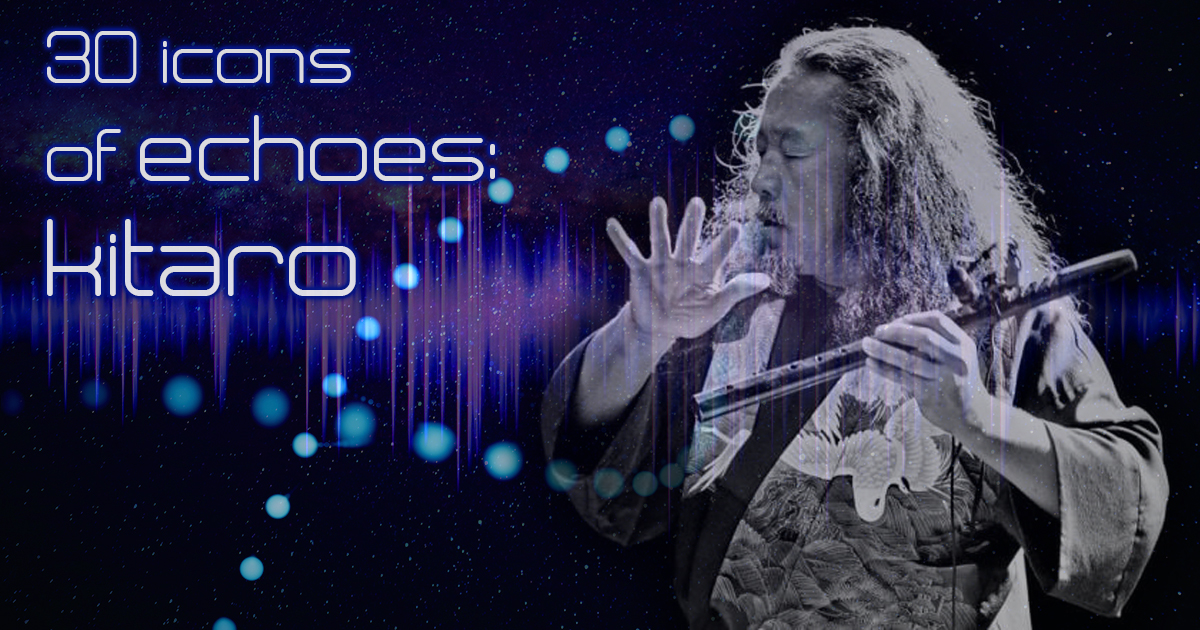 From the top of Mt. Fuji, the 29th Icon of Echoes, Kitaro, arrives. The Japanese electronic composer has created a stream of otherworldly sounds since the late 1970s. We'll hear a profile of this artist from his days in The Far East Family Band to his emergence as a solo artist and up through Kojiki and his long-lived career.
See the complete list of 30 Icons for 30 Years of Echoes.
Here Kitaro playing live on Echoes from 2001 here.