A Pioneer of Ambient and Techno-Tribal Music Has Blown His Final Note.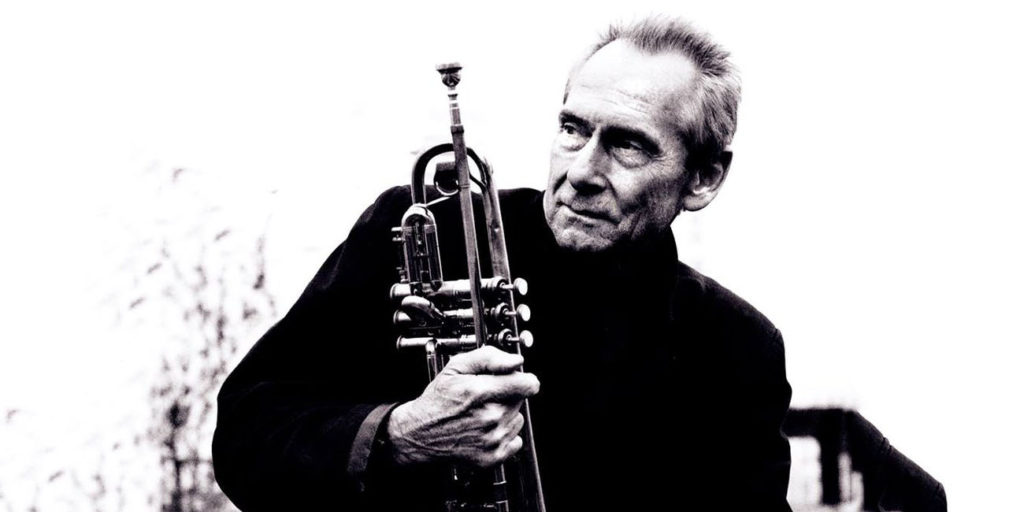 Trumpeter Jon Hassell has left the planet after a prolonged illness, departing on June 26, 2021. He was 84. Although he began working in the mid-20th century, he was already a 21st century musician. His music roots go back to Karlheinz Stockhausen, LaMonte Young's Theatre of Eternal Music and playing on the first recording of Terry Riley's In C. He created the sound of Techno-Tribal music that was brought to popularity in collaborations with Brian Eno, and his distinctive trumpet sound has been adopted by musicians like Mark Isham, Ben Neill, Nils Petter Molvaer, Robert Rich, Steve Roach and so many more.
I first heard Jon with his debut album, Vernal Equinox in 1977, and I've interviewed him several times since 1986 from when he lived in a storefront in New York City to his home in Los Angeles.
It's often easy to consider Jon Hassell intellectually. We can contemplate aspects like his Indian raga influences, his studies of third world cultures and music, his use of technology, the embracement of hip-hop rhythms etcetera. And I love all those facets of Jon. But that's not why I listened to his music.
I listened, because it took me into other worlds. His sound was layered and dense with texture. On albums like Fourth World Volume 1: Possible Musics and The Surgeon of the Nightsky Restores Dead Things by the Power of Sound, it's like walking through a rainforest, except it's a rainforest that's mutating, constantly shifting under your feet as if the fractals of nature were unfolding before your eyes. And weaving through that jungle like sentient smoke was Jon's trumpet, refracted through harmonized shadows and delays. Jon was a sensual player. His sound was intentionally breathy and notes drawn out and bent. Later in his career, under the influence of Ry Cooder, he unplugged to reveal his pure, human trumpet sound. Jon Hassell made music that touched the deepest, most remote parts of your soul.
Over the last several years, Jon Hassell suffered from ill-health. In 2020, Brian Eno launched a GoFundMe Campaign to aid the ailing musician. But he continued creating, releasing a new album in 2020 and projected releases in 2021. Jon Hassell, gone at 84, a 21st century musician whose music will reverberate into the future. Now he's painting musical poetry into infinity, where his music always seemed to reside.