Kitaro & Hiroki Okano Ride The Winds of Heaven in new Live Video.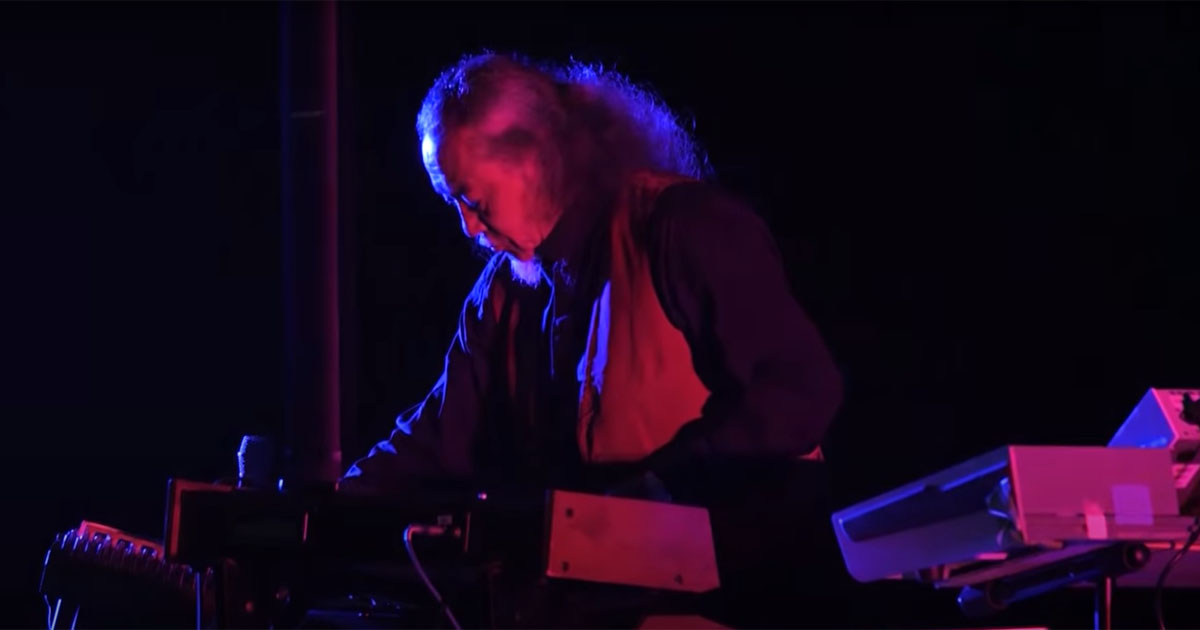 Kitaro is a legend in contemporary music as well as being the 24th Icon of Echoes. Fellow Japanese artist Hiroki Okano should also be a legend, creating music that's often based in nature and playing a range of instruments from wood flutes to synthesizers along with bouzouki and all kinds of percussion. I first discovered him in 1991 with his debut album, 1987 1990 released on Klaus Schulze's old Innovative Communications label.  His album from last year, a 50-minute excursion called Quantum Leap Breeze was an enveloping journey of environmental sounds, acoustic instruments and synth. His new one, Emergence from Awai, is a much more meditative, truly ambient work.  Hiroki has been recording on Kitaro's Domo label for a few years now.
This is a new video of a live performance of a co-composed work, "The Wind from Heaven." The video was filmed in November of 2019 at the Tenkawa Benzaiten Shrine in Yoshino, Nara, Japan.  It's just the two of them. No computers, no backing tracks, just Kitaro on various synthesizers, percussion and hammered dulcimer and Hiroki playing Native American flutes, bouzouki, percussion and chants. It's an extended 14-minute performance that moves from ambient choral space into lyrical counterpoints of bouzouki and dulcimer and then into a tribal conclusion with Kitaro playing hand percussion and Hiroki working it out on bouzouki while singing a chant that sounds Native American, but is more likely from the Ainu, Japan's indigenous population.  I love the liveness and lack of pre-programming in this performance as these two musicians flow through the multiple parts of this work.