Electronic Bliss with Five Albums by Ulrich Schnauss
by John Diliberto 5/5/2021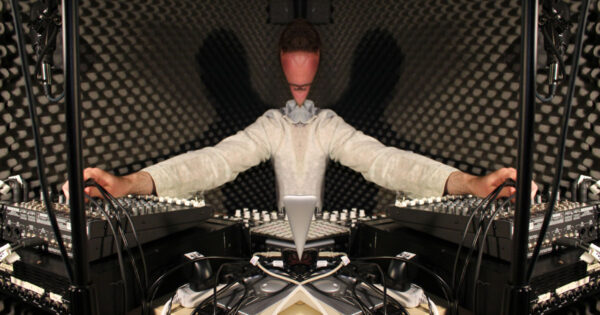 Ulrich Schnauss is the 20th of 30 Icons for 30 Years of Echoes. I usually use Five Best Albums for Icons of Echoes, and Ulrich Schnauss has released five proper solo albums, so, it was easy to pick 'em, but hard to rank them..
A German electronic artist who is influenced by forebears like Kraftwerk and Tangerine Dream Ulrich Schnauss has always screamed 21st century music to me.  And of the 30 Icons of Echoes, he's one of only four who effectively began their careers in this millennium.  In an Echoes blindfold test, he ID'd Tangerine Dream 's Ricochet from the opening applause. No wonder that a few years later he was a member of that band. But unlike retro-space artists, he doesn't sound like he just emerged from their dusty studios after being marooned there for 45 years. Instead, his synthesizers bristle with contemporary electro-rhythms, a bit of New Wave romanticism, a lot of shoegaze distortion and melodies you want to last forever. Schnauss has perfected a balance between quiet yearning and joyful heroism in his music, with sweeping major chord progressions that are triumphal without being ostentatious, expansive without being pompous.
FIVE BEST ULRICH SCHNAUSS ALBUMS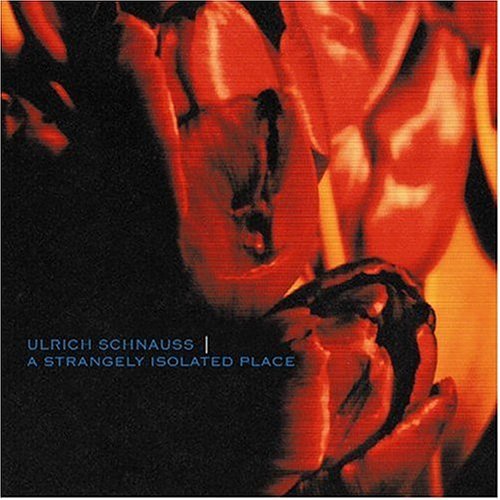 1-A Strangely Isolated Place
With his second album Ulrich Schnauss created his defining sound. Released in 2003, A Strangely Isolated Place is an epic tone poem of escape: majestic, soaring and driving. From the pulsing serenity of "Gone Forever" with Judith Beck's choral vocals and the orchestral synthesizer whooshes and downtempo groove, Schnauss established a world of triumphant melancholy.  A Strangely Isolated Place jumps from the space-surf drums of "On My Own" to the reflective beautify of "Blumenthal." You can hear influences of 1980s new wave, 1970s space music and 1990s ambient/electronica variations.  A master of mood, he sets a mysterious atmosphere with drones and space pings on "Sunday-Paracetamol" only to explode into a surging groove. It's an album that can bring you to tears, but can also drive you down a highway at 100 mph.  A Strangely Isolated Place remains not only my favorite Ulrich Schnauss CD, but it's in my top Ten albums for the 21st century.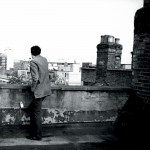 2- A Long Way to Fall ​
Five years after the stormy, end-of-the-world electro-shoegaze treatise of Goodbye, German downtempo synth scientist Ulrich Schnauss returned with A Long Way to Fall ​. Gone were the layers of distorted sound, aggressive grooves and over-driven guitar timbres that marked Goodbye.  A Long Way to Fall had a cleaner sound, letting Schnauss' electronic melodies breathe in clear air instead of an electric haze.  But run through the titles and it seems like the memories of a tormented life: "Borrowed Time," "A Forgotten Birthday," "I Take Comfort in Your Ignorance," "Like A Ghost in Your Own Life," "A Ritual in Time and Death," "Broken Homes" and of course, the title track. Yet, with a few exceptions, the sound of A Long Way to Fall looped back to Schnauss' uplifting breakthrough albums, Faraway Trains Passing By and A Strangely Isolated Place, a sound Brian Eno might describe as "brave and resigned" and which I'd call melancholy and heroic.  Although the themes, like that title, are dark and the music wouldn't be called happy by most standards, on A Long Way to Fall, Ulrich Schnauss once again orchestrated a deliriously kinetic electronic opus that pushes toward ecstasy.
3- Goodbye
Goodbye wasn't a farewell from Ulrich Schnauss, but it was the third in a trilogy that includes Far Away Trains Passing By and A Strangely Isolated Place.  Goodbye flows from their digital loins. Tracks like "Never Be the Same" and "In Between the Years" share the same surging rhythms, heroic electronic melodies and jangly shoe-gazer guitar emulations heard on the earlier discs. A slight tweak on Goodbye is the shift toward more overt vocal tracks as opposed to the textural, chanting choruses Schnauss has always employed. Rob McVey, the singer from Longview, intones the epic strains of "Shine," while "Stars" places singer Judith Beck deep in echoes, singing a delay-drenched, surf-music dervish. In fact, delayed, drenched and dervish sums up Goodbye. Schnauss piles on effects and layers in a psychedelic melee that taps his shoegaze influences more than any of his other albums.  Unlike his previous CDs, Schnauss doesn't let you get comfortable. Reverb smeared vocals, feedback oscillated synthesizers, 8-bit melodies and raging computer modeled guitars of destruction crush through on tracks like "Medusa." But there are also moments of sublime beauty and the kind of haunting melodies that have made Schnauss a favorite for chill-out soundtracks of the imagination. Ice crystals glisten on the branches of "Einfeld" and the deliriously euphoric "Goodbye" simply lifts you higher.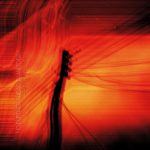 6- No Further Ahead Than Today
Ulrich Schnauss's most recent solo album, No Further Ahead Than Today is vintage for the electronic artist while still showing new directions. It still has the same heroic, surging quality of his best music but there's more emphasis on electronic timbres over shoegaze guitar textures and a greater sense of dynamism on tracks like "Love Grows Out of Thin Air. In certain ways it harkens back to his debut, Faraway Trains Passing By, in other respects, like the triplet sequencers on "Wait for Me" it reflects his affection for Tangerine Dream during the time he was a member. The album is dedicated to Dream founder Edgar Froese.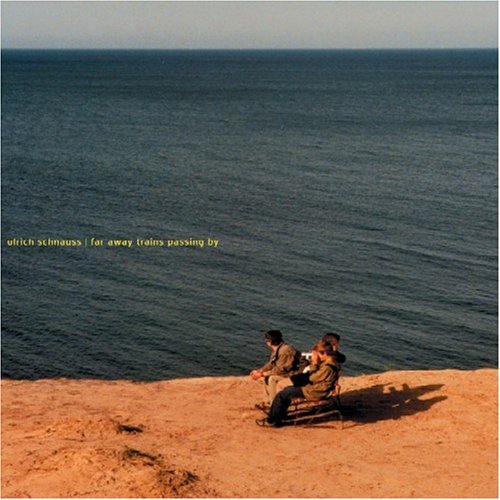 5- FAR AWAY TRAINS PASSING BY
Far Away Trains Passing By is Ulrich Schnauss's debut album, released belatedly in the U.S. All the elements of his music were already present in this 2001 recording.  Schnauss keyed into contemporary electro rhythms, a bit of New Wave romanticism, and melodies that have that infinite never-ending sound of  Pachelbel's "Canon." Like Brian Eno, Schnauss has perfected a balance between quiet yearning and joyful heroism in his music, with sweeping major chord progressions that are triumphal without being ostentatious, heroic without being pompous. Although his music is rhythm centered with crackling snares and electro-glitches, it's ultimately the melody that draws you in, turned on glistening, bell-like timbres and space-organ sustains. Looking back 20 years, the timbres sound brittle and the songs are more simplistic, but it was the seed of Schnauss's sound. The re-issue of Far Away Trains Passing By comes with a bonus CD that includes 6 tracks pulled from various Schnauss side projects and tracks that didn't make the original album.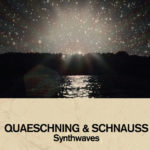 Bonus Pick – Synthwaves
Synthwave, singular, is an electronic music genre that looks back to 1980s electronic music from pop to soundtracks. But Synthwaves, plural, is an album by Thorsten Quaeschning and Ulrich Schnauss, both veterans of electronic music in their own right and currently members of Tangerine Dream. Synthwaves harkens back to the early 80s sound of the Dream, but with some newer twists. These two musicians got together on Synthwaves, to create state-of-the-art sequencer music. "Rain on Dry Concrete" has driving interlocking patterns, phasing in and out of each other like a laser moiré pattern. This is the sound of 80s Tangerine Dream, updated with even more precision and complexity. This is music for the open highway, cruise control set to 90 mph, barreling through the night into the faint glow of the horizon. We always thought the music of Tangerine Dream, Klaus Schulze and Ash Ra Tempel (now Ashra) was the music of the future, and forty years later I think we can say we were right, because Synthwaves emerges out of the curl of that electronic wave, but it lands on different beaches.
Synthwaves, Far Away Trains Passing By and A Long Way to Fall were all CD of the Month picks.
Hear our portrait of Ulrich Schnauss in the May 6 Echoes Podcast.
See the complete list of The 30 Icons for 30 Years of Echoes.