Michael Rother's Pandemic Dreams in new video for "Bitter Tang."
by Jeff Towne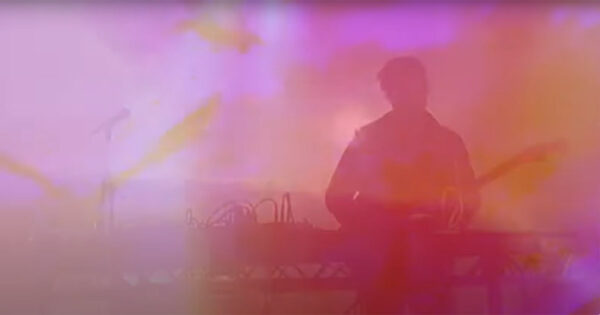 In advance of our interview with Michael Rother of Neu! and Harmonia, there's a new video by the German guitarist ahead of the release of a new box set and album.
Michael Rother may be best-known as a member of three groundbreaking German electronic groups: Neu!, Harmonia and Kraftwerk, but much of his musical output has been as a solo artist. Although in recent years he'd been focusing on playing live with a small group, when the pandemic lockdown forced him into isolation, his musical impulses needed a different outlet.
"My routine every day became the same. If I'd had concerts to play, these interruptions would have prevented me from focusing so deeply on this album. There's a lot of creative energy that needs expression, that needs to be channelled into something, and this was the right time."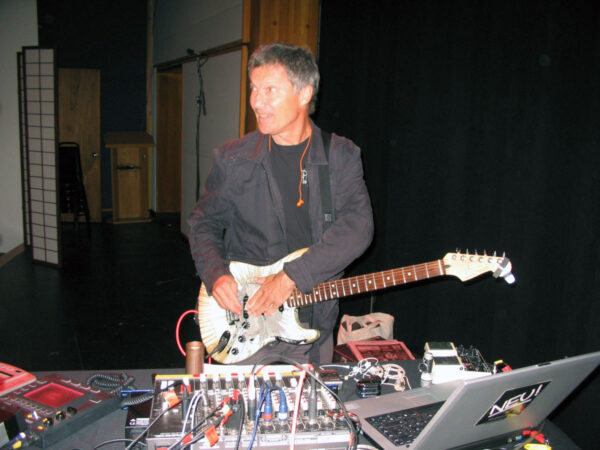 The loneliness and isolation led him to look inward, resulting in his new recording, Dreaming, a wistful, contemplative album, inspired by actual dreams, as well as fond memories of family and friends,  including the late Dieter Moebius, from Cluster, his bandmate in Harmonia.
"Quite often I have wonderful visions of water, seasides, people and travels," he says. "Dieter Moebius recently appeared in one of my dreams, he was quite alive. That's what the brain does at night, it's some kind of cleansing of worries and stress, but it also connects to positive emotions."
Although Rother is an early pioneer of synthesizer music, he is perhaps best-known as a guitarist, and that instrument is prominent on this latest recording.
"Your focus changes over the years. I knew that I wanted guitars, I wanted this element of human inaccuracy, spontaneity and variation."
On "Bitter Tang," pulsing synthesizer sequences, drum machines, and multiple layers of electric guitar create a bed for the ethereal voice of Sophie Williams, intoning a very contemporary chant about loneliness. It's a sound that's both very much of the moment, and reminiscent of his album Remember (the Great Adventure) from 2004.
"Bitter Tang" has an accompanying video, appropriately dreamy and sentimental, built from old family home movies from Rother's own archive, as well as footage from recent concerts.
Dreaming will be released on September 4, and you can hear more about it as Echoes features an interview with Michael Rother on Monday, September 7.