John Gregorius' Guitar Landscapes on "Full of Life", Echoes June 2020 CD of the Month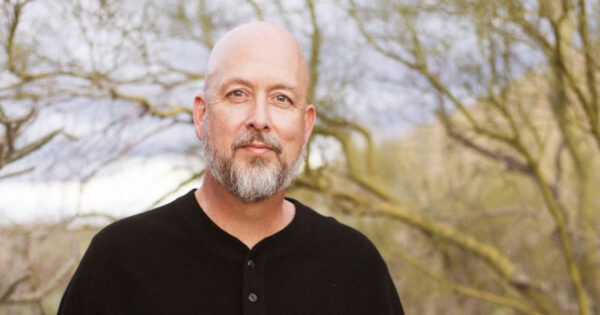 When I hear albums like John Gregorius's Full of Life, I immediately think of one of the original creators of multi-guitar, orchestrated music, Mike Oldfield. On albums like Tubular Bells, Hergest Ridge and Ommadawn, Oldfield forged a sound that merged electric and acoustic guitars, and a few other instruments, into symphonic expanses. John Gregorius creates a different kind of orchestration.  It's more intimate, while also being more open ended, like the Southwest where he lives.
Now in his mid-fifties, you can still hear Gregorius' early influences, like Genesis guitarists Steve Hackett, Anthony Phillips and Mike Rutherford. But instead of English pastoral, his sound is baked  in the Arizona sun, and painted it in desert colors. It's less European symphonic and more Ambient Americana panoramic. Tracks like "The Expansive Sky" and "Painted Vistas" allude to desert landscapes and endless skies. You can also hear echoes of another Ambient Americana artist, Lanterna, on "Winds of Change," with its twanging layers of guitar in deep reverb.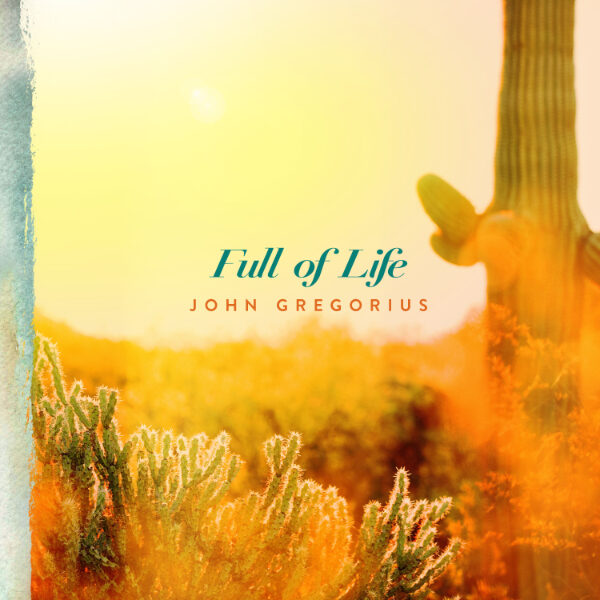 Ambient guitar textures surround gorgeous, sometimes heart-breaking, melodies as acoustic guitars reverberate in space. On pieces like the title track and "Early Reflections," it's as if Will Ackerman were jamming with Robert Fripp, creating a Frippertronic soundscape. The final track, "Rincon Fading Light", might as well be an homage to Fripp with its long, shimmering sustains. It's no accident that he's using Fripp's "New Standard Tuning" for his guitars.
Like Mike Oldfield, Gregorius is a one-man band. Full of Life is mostly him, but he uses strings effectively on the minimalist-derived "Path of Renewal," with descending violin and cello from Kayla Applegate over his arpeggiated guitar cycle. He tags it out with a bit of Nuevo-Flamenco flourish.
Full of Life isn't all pastoral moods. Gregorius pumps up the volume and shreds on tracks like "Blanket of Stars," laying a searing, sustain solo across multiple guitar arpeggios and an insistent drum machine groove. From the opening reverbed guitar you can tell he's imbibed quite a bit of the guitarist Robin Guthrie and Cocteau Twins.
John Gregorius plays with the spirit. I don't think I knew this when I interviewed him twelve years ago, but his Christian faith underlies this music. But no matter what religion you follow, or not, his songs resound as a hymn to the vastness of the planet and make you feel like you're in a church roofed in sky, with pews of buttes and mesas, and icons of saguaro cactus. John Gregorius' Full of Life lives up to its title.