Ukulele Giant Jake Shimabukuro Goes Beyond in the Echoes Podcast.
Podcast: Play in new window | Download
Subscribe: RSS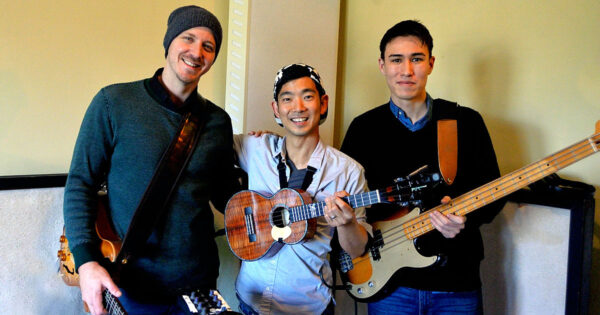 In the Echoes Podcast, Jake Shimabukuro, the virtuoso Hawaiian ukulele player, talks about revolutionizing an instrument often seen as a novelty into a tool of pyrotechnic fury and ambient expanses. His new album, The Jake Shimabukuro Trio is a stylistic shift into more contemplative, ambient terrain that includes a cover of a Pink Floyd song. John Diliberto talks to him and ambient guitarist Dave Preston about the Uke Evolution and their new album.. Catch Jake Shimabukuro Trio's live Echoes Concert Streaming now.