YPPAH Live and Jake Shimabukuro Interview This Weekend on Echoes.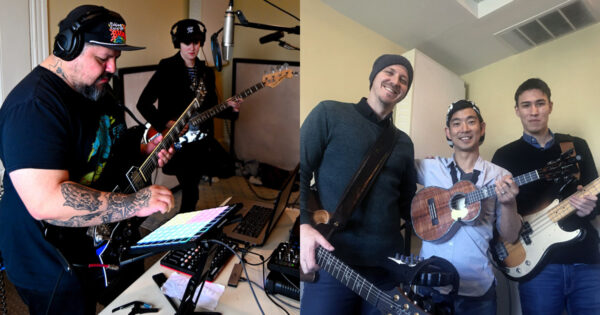 This weekend, everybody get happy with YPPAH. YPPAH is the electronic band that channels psychedelic, hip-hop and minimalism. They come into the studio to play music off their dynamic new album, Sunset in the Deep End. You can read John Diliberto's review of this album in his article 10 Albums to Buy on Bandcamp: Bandcamp Waives Revenue Share  Dive in with YPPAH, live on Echoes.
Some weekend listeners will also hear Jake Shimabukuro. He's the virtuoso Hawaiian ukulele player, talks about revolutionizing an instrument often seen as a novelty into a tool of pyrotechnic fury and ambient expanses. His new album, The Jake Shimabukuro Trio is a stylistic shift into more contemplative, ambient terrain that includes a cover of a Pink Floyd song. John Diliberto talks to him and ambient guitarist Dave Preston about the Uke Evolution and their new album The Jake Shimabukuro Trio, Echoes.