Big Ears Festival 2020 Preview and Jon Christensen Remembered this Week in Echoes Podcast
Podcast: Play in new window | Download
Subscribe: RSS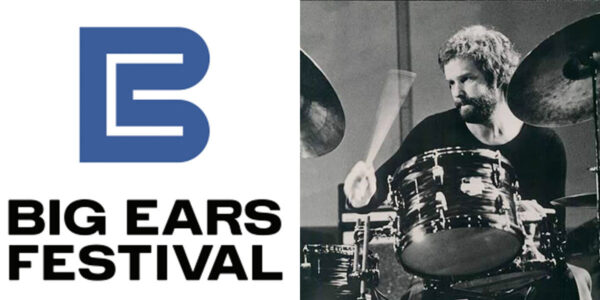 In the Echoes Podcast, we talk to Ashley Capps about his Big Ears 2020 Festival.  Then we remember drummer Jon Christensen, the ECM house drummer.
The Big Ears Music Festival 2020 is upon us. We talk to founder Ashley Capps as well as Kronos and The Necks about this year's collection of over 100 artists, which includes Terry Riley, Patti Smith, John Paul Jones, Meredith Monk, William Tyler & Mary Lattimore, and especially, artists you've never heard before. Below is a playlist of tracks from the Big Ears Feature.
Then we remember Jon Christensen. This past Monday, the rhythm of the world got a little less interesting with his passing. Jon Christensen was a drummer who defined the sound of Norwegian jazz through his more than 70 recordings on ECM records. He was effectively the house drummer playing with Keith Jarrett, Terje Rypdal, Jan Garbarek, Ralph Towner and so many others. Now he's left the planet, stroking his last cymbal on February 18, 2020. We remember him in the Echoes Podcast including clips from a never-published 1996 interview.
Five Essential Jon Christensen Recordings
Terje Rypdal, Palle Mikkelborg, Jon Christensen – Descendre
Jan Garbarek – Witchi-Tai-To
Keith Jarrett – Belonging
George Russell – The Essential George Russell 
Ketil Bjornstad – The Sea
Playlist of Tracks in the Feature from Artists Appearing at Big Ears Festival 2020
Bang on a Can All-Stars – Comfortable Cruising Altitude – More Field Recordings
Mary Lattimore – Baltic Birch – Hundreds of Days
Patti Smith – Wing – Music Inspired by the Film Roma
Mdou Moctar – Tarhartazed – Ilana (The Creator)
Terry Riley – A Rainbow in Curved Air – A Rainbow in Curved Air
Kronos Quartet – The Cusp of Magic – The Cusp of Magic
Kronos Quartet – Hero – Sun Rings
Meredith Monk – Dawn – Book of Days
Meredith Monk – Gotham Lullabye – Dolmen Music
The Necks – Hanging Gardens – Hanging Gardens
The Necks – Body – Body
Led Zeppelin – Whole Lotta Love – Led Zeppelin II
Sons of Chipotle – Live in South Korea – unreleased
Shabaka and the Ancestors – Go My Heart to Heaven – We Were Sent Here
William Tyler – Venus in Aquarius – Goes West
mum – Green Grass of Tunnel – Finally We Are No One
Anthony Braxton – Composition no 124 – Five Compositions (Quartet) 1986
Sudan Archives – Did You Know – Athena
Arooj Aftab – Ovid's Metamorphosis – Siren Islands