Ambient Guitarist David Helpling's Rune: Echoes January 2020 CD of the Month
by John Diliberto 1/2/2020
Hear it On Echoes January 6, 2020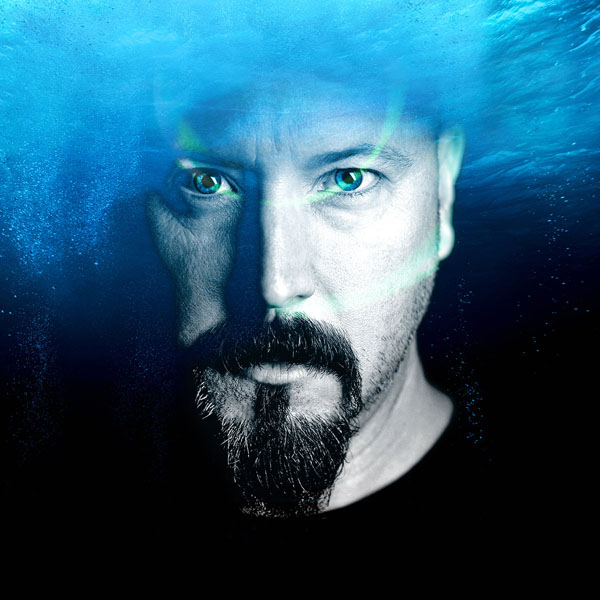 Oceanic landscapes and ancient runes provide the inspiration for a deep sonic dive by David Helpling. Helpling has been releasing music since his 1996 debut, Between Green and Blue. Although adept at synthesizers, he's primarily a guitarist, even if it often doesn't sound that way. Helpling is from the sound processing generation, influenced initially by shape-shifting sound wizards like U2's The Edge and later the ambient guitarist Jeff Pearce. He's released three proper solo albums and four collaborations with Jon Jenkins, three of which were also Echoes CD of the Month picks.
While his earlier records like Between Green and Blue revealed the influence of Patrick O'Hearn in his timbral, melodic and rhythmic choices, Helpling's most recent music heads into deeper atmospheric territory. In 2017 he released the drone zone opus, A Sea Without Memory and now he's put out the follow-up, Rune. Helpling has said that the music of Rune is influenced by the ocean and the Norse Rune Laguz that speaks to the unconscious collective memory.
You can hear all that on the opening track, "Free Dive," which emerges out of staccato loops that plunge under searing layers of sustained, delayed and reverbed guitars leading to an additional delay guitar lead that's like watching the Aurora Borealis in a slow motion ballet.
There's more overt electric guitar here than there was on A Sea Without Memory. Tracks like "Glass" are built on slowmo arpeggios, delayed and echoed out into space, gradually soaring into a symphonic wash of reverb upon reverb delays.
Listening to Rune, I get different impressions than the imagery might suggest. Sometimes it's the celestial skies or alternately, I hear the twang of Ambient Americana. "The Black Rock" is like a midnight walk through Westworld with The Man in Black lurking malevolently around the corner. Feedback clouds glisten in the sky backlit by heat lightning auras. Similarly, "Isle in Half Light" hit me as vast western plains of sound, with a melody evoking Alan Ladd's "Shane" as Joey cries, "Come back Shane" or Clint Eastwood's The Stranger riding alone into the sunset after the last gunfight of A Fistful of Dollars.
Rune is also much more melodic than Helping's last album, and "Be" is one of the most melodic tracks with a cyclical riff of a plucked, muted bass guitar string that's slowly surrounded by melodic loops and then ascending into a delay-enriched solo leaving a wake of guitar washes behind it in a relentlessly building crescendo.
Whatever the imagery, David Helping's Rune is immersive, submerging you in waves of guitar melodies – and it is all guitar, no synths – transmuted through signal processing. It's not a background drone zone release, but a deep exploration of melody and sonic transformation that triggers a connection to a vast and unfolding world. I can't think of a better way to start 2020.