Seasonal Sounds from Christmas, Hanukkah and Winter on Echoes.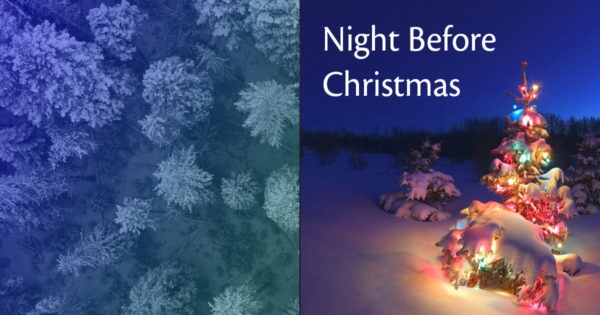 Christmas is gone but we've still got music to keep weekend listeners in the spurt. And Hanukkah is still with us. We hear Hanukkah tune from Grammy winners Opium Moon and new seasonal sounds from Matt Borghi's Ambient Guitar for Christmas and R. Carlos Nakai's WInter Dreams and just some regular old Echoes music by Vangelis and Grimes.
Some weekend listeners will also get the sugar plums dancing with an Echoes Night Before Christmas. It's a time when life seems suspended between the Christmas build-up and the explosion of Christmas morning.
It's not your shopping Mall Christmas carols. We'll hear music from the Ornamental and Excelsis: Dark Noel albums, Jeff Johnson's Winterfold and Smoke Fairies Wild Winter. Decorate your ears with seasonal music that's cool and chilled on an Echoes Night Before Christmas.