Big Ears Festival 2020-Heritage Avant-Garde
BIG EARS FESTIVAL 2020
MARCH 26–29, KNOXVILLE, TN

Big Ears Festival 2020 just dropped their initial line-up for 2020 and it's another monstrous amalgam of jazz, avant-garde, noise and music you can't define.
Big Ears is a festival that pushes the edges of sonic experimentation. That celebrates new explorers as well as aging pioneers. With few exceptions, there are none of the pop music signposts you might expect. Very few artists here play anything resembling a hook. But if you take your music unfiltered, uncompromising and uttlerly committed, Big Ears is the place for you.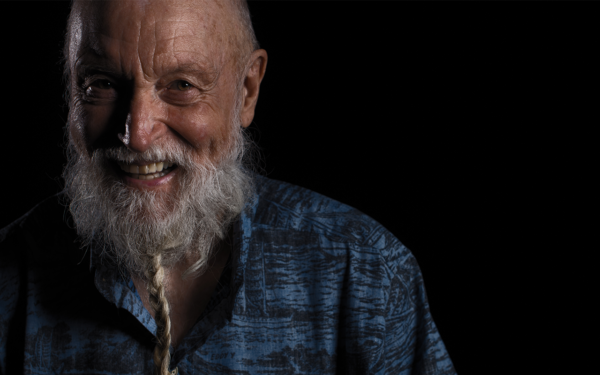 Among the highlights next year will be saxophonist/composer Anthony Braxton who led an incredible big band set, Anthony Braxton 10+1tet, in 2016.  He'll do three sets this time, one of them solo, extending a sound he created on albums like For Alto 50 years ago. Hells also be playing with his Diamond Curtain Wall Trio, featuring violinist Jessica Pavone and accordionist Adam Matlock, and he'll debut his Thunder Music Ensemble, a tentet that includes baritone singer Roland Burks and Kyoko Kitamura alongside bassist Carl Testa. These latter two groups also employ computer electronics.
Australia's The Necks return with their free-form improvisations for piano, bass and drums. For me, The Necks always attain a sense of melody and atmosphere that makes their performances more enveloping than confrontational.
Confrontation may be the oeuvre of  Sons Of Chipotle a duo with Led Zeppelin's John Paul Jones & electric cellist Anssi Karttunen.  Don't expect "Stairway to Heaven", "Kashmir" or anything approaching a melody, groove or a power chord.

Big Ears has always been notable for a mix of young lions and aging giants. In the latter case, minimalist pioneer Terry Riley will perform two shows. He turns 85 next year. He'll perform with son, guitarist and bassist Gyan Riley, and then in a solo organ recital. In addition, Kronos Quartet will draw upon their vast catalog of Riley compositions in one of their two performances at Big Ears 2020.
The rock end of things will be held down by the British group, Tindersticks, Denmark's Efterklang, and American singer Joe Henry with a jazz group, and Venezuelan American singer Devandra Barnhart.  Sonic Youth's Kim Gordon will bring the noise with Steve Gunn, Bill Nace and John Truscinski creating a soundtrack for the Andy Warhol film, KISS. These artists don't exactly rock out, but saxophonist Shabaka Hutchings may. He thrilled the festival last year in performances with both Sons of Kemet and The Comet Is Coming.  Now he brings in a new group, The Ancestors. Thundercat will probably be right there with him, bringing down the house.
Bang on A Can All-Stars will survey their long career as well as performing with Meredith Monk, coming back after her breathtaking 2019 Big Ears Performance. They will revamp several of Monk's compositions from across the decades.
Echoes favorites guitarist William Tyler and harpist Mary Lattimore will combine on a multi-media work called Electric Appalachia with visuals from Eric Dawson of TAMIS. This could sound like almost anything you could imagine.
There's always music at Big Ears that I've never heard before. and that's the case with this panoply of artists Tuareg guitarist and singer Mdou Moctar, Haitian voodoo blues from Moonlight Benjamin, new electronic music with Caterina Barbieriand Sarah Davachi and Egyptian underground artist Maurice Loucaand Nadah El Shazly. These little-known artists often wind up being highlights of the festival.
Progrockers get something of a bone tossed their way with former Can singer Damo Suzuki. although he's my least favorite contributor to that band. Critical heresy, I know.
That just scratches the surface of Big Ears.  They are call this the first round and judging from past years, there will be additional and notable acts added as the festival draws closer.
If you've attended this festival before, you might get the sense that it's drawing from the same well. Anthony Braxton, Kronos Quartet, Terry Riley, Meredith Monk, Bang on a Can All Stars, Shabaka Hutchings, The Necks, Marc Ribot, have all been at the festival, many multiple times, over the last 5 or so years. It's also disappointing see the total lack of electronic music, ambient and progressive styles, especially from the producers of Moogfest and Mountain Oasis Festivals. Yet, there is so much going on in the undercard that you'll never leave this festival thinking you hadn't experienced the new.