Interview with Maps and Yagull Live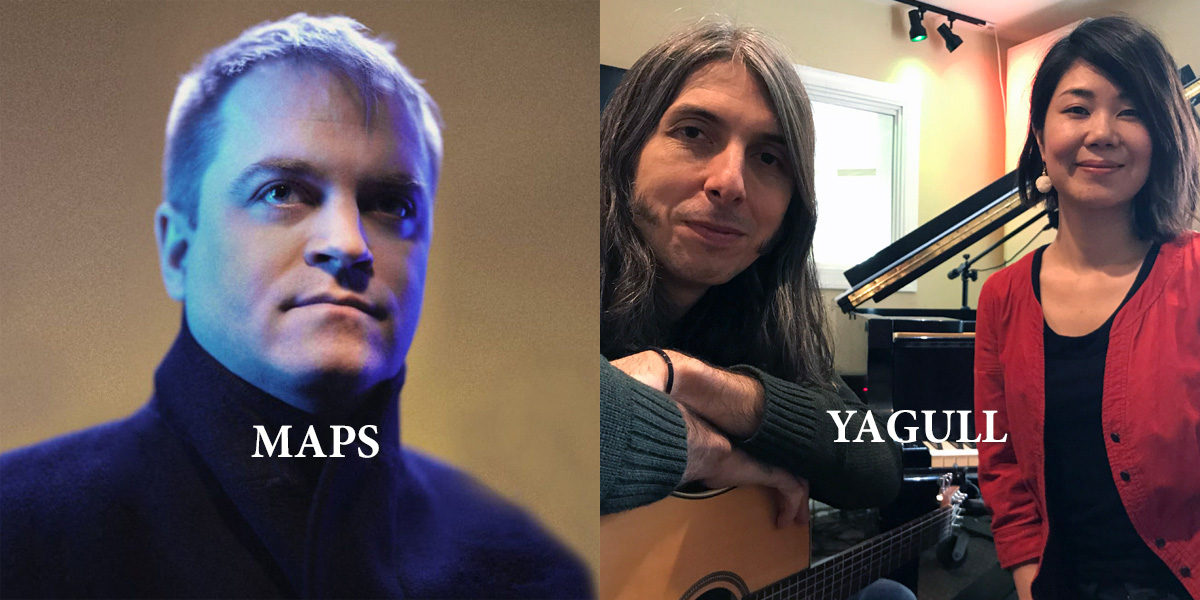 This Weekend on Echoes, we have Maps. James Chapman is half of the duo onDeadwaves but on his own, he records as Maps, merging electronics with Ennio Morricone grandeur and Beach Boys exultant harmonies.  His new album is Colours Reflect Time Loss. We  talk to James Chapman about Maps on Echoes.
Weekend listeners may also hear Yagull, the Serbian-Japanese duo of Sasha Markovic and Kana Kamitsubo who come out of classical and progressive rock music for an intimate duo of piano and guitar. He lived through the Serbian civil wars. She lived through the Hanshin Earthquake. They both found their way to America and New York as teenagers. And now they perform as Yagull. They come in to play songs from their album, Yuna. Also catch Yagull interview in the ECHOES PODCAST.