White Noise and It's a Beautiful Day in a Double Flashback 50 in the Echoes Podcast.
Podcast: Play in new window | Download
Subscribe: RSS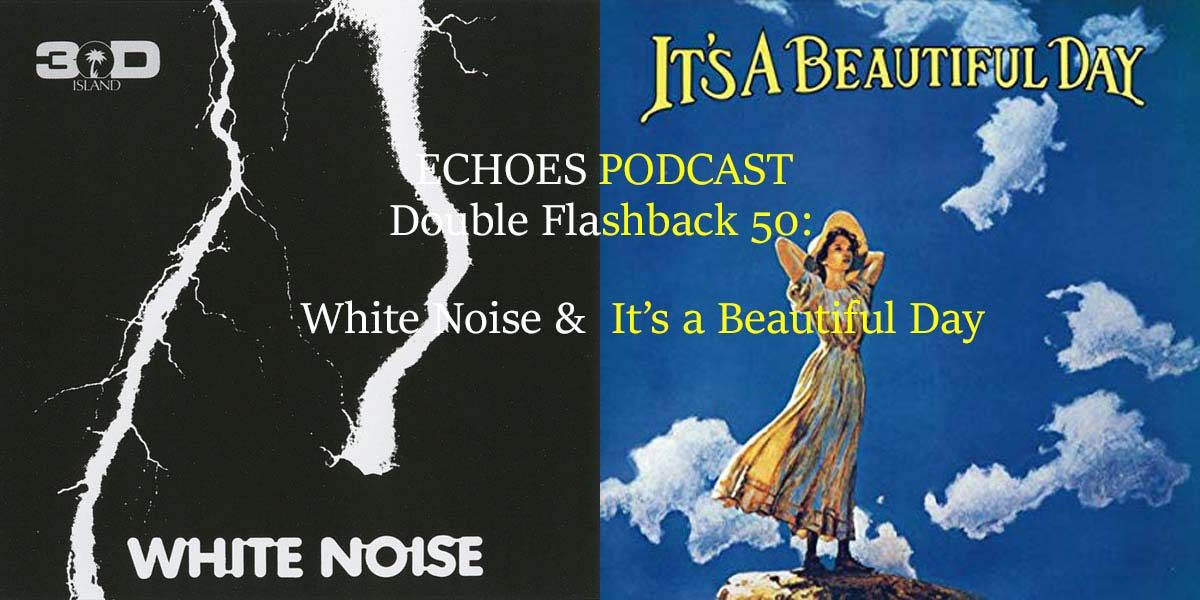 It's a Double Flashback 50 when we explore two albums from June 1969 that could not be more different.  From London, It's White Noise with their debut, An Electric Storm and from San Francisco we'll hear It's A Beautiful Day.
In June of 1969, An Electric Storm  by White Noise was a curious artifact.  it was an electronic journey into the darker side of psychedelia.  Created by members of the BBC Radiophonic Workshop in their off-hours it has remained very much an underground recording but it would go on to influence people like Meat Beat Manifesto, The Orb and others. In a Flashback 50, we enter an Electric Storm with founding member David Vorhaus who tells us about the creation of the album and we'll hear one of people he influenced, Jack Dangers of Meat Beat Manifesto.
On a much more pastoral note, we then take you to San Francisco, and It's a Beautiful Day, the group who recorded classic songs like "White Bird," "Girl with No Eyes" and "Hot Summer Day." It's a Beautiful Day seemed like they were late to the psychedelic faire. Although they formed in 1967, their debut album wasn't released until June of 1969, two years into the fading afterglow of the Summer of Love. The album was a minor sales hit, charting at #47 on Billboard and earning a gold record, but it was a staple of 70s FM Radio. You can hear their sound, with the electric violin of David LaFlamme and the swirling keyboards of Linda LaFlamme presaging artists like Genesis and Yes, The Paul Winter Consort and Shadowfax and Loreena McKennitt.
We explore these two very different albums in a Double Flashback 50 in the Echoes Podcast. Turn On, Tune In, Trip out.