Echoes in Memoriam-Artists We Lost in 2018
Podcast: Play in new window | Download
Subscribe: RSS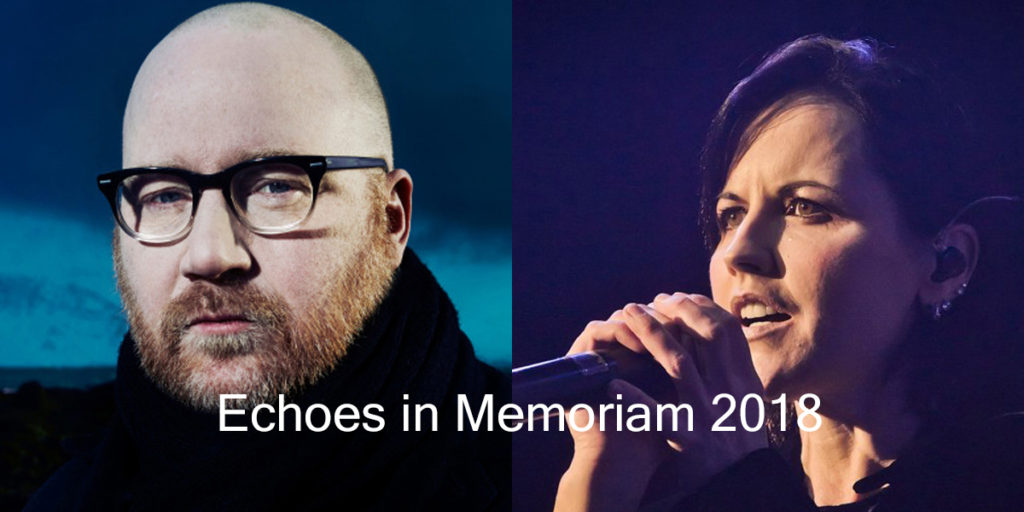 Before we get immersed in 2019, I wanted to take a look back at some of the musicians who departed the Echoes Universe, at least in the physical realm.
As years go, 2018 wasn't the worse one for musicians deaths, certainly nothing like 2016. But we did loose several wonderful artists this year, some of them much before their time.
In the Echoes Podcast, I talk about the loss of Jóhann Jóhannsson and Dolores O'Riordan, two artists who died before their time, both under questionable circumstances.
But there were many who died after long careers. Among them, Marty Balin, co-founder and singer for Jefferson Airplane and Jefferson Starship, the mysterious Hardy Fox of the avant-garde group, The Residents, jazz pianists and composers Randy Weston and Cecil Taylor, avant-garde composer Glenn Branca, and Ugandan musician, Geoffrey Oryema, and Ray Thomas of The Moody Blues..
There were more and you can see a good list here at ranker.com.