Glenn Branca's Last Overtone R.I.P.
Podcast: Play in new window | Download
Subscribe: RSS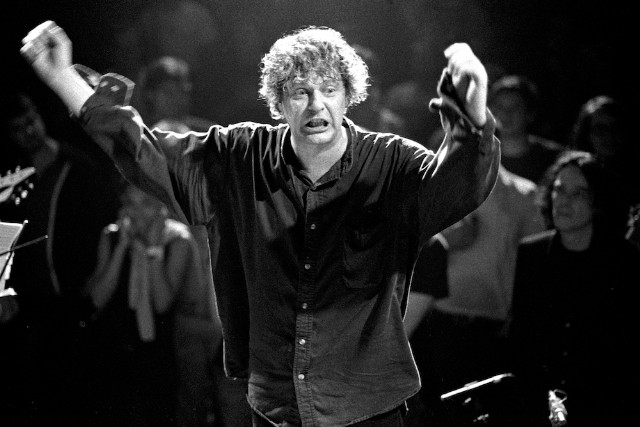 Avant-garde composer and guitarist Glenn Branca has died. The announcement appeared on Facebook from his wife and musical collaborator Reg Bloor. She said Branca "passed away in his sleep last night [May 13] from throat cancer."
Branca was best known for his "guitar armies," creating a wall of distorted overtone layers with multiple guitars and later, custom designed stringed instruments. It was a glorious, all encompassing sound mass, as exhilarating in its own right as the textural sounds of Ligeti or Penderecki. On the other hand, composer John Cage called it "evil." His sound was taken up by noise bands like The Swans and Sonic Youth.
In a special Podcast, we go back to an episode of the documentary series Totally Wired that featured Glenn Branca.