Gracie and Rachel Echoes First CD of the Month for 2018
by John Diliberto, December 28. 2017
There's a new GNR in town. Not Guns N' Roses but Gracie and Rachel. There will be no confusion here. This GNR are a post modern duo, influenced as much by composers like Philip Glass and Max Richter as singer-songwriter archetypes like Joni Mitchell and Nick Drake. Their self-titled debut album is one of the most impressive and personal releases of 2017.
Gracie Coates and Rachel Ruggles have been friends since high school in Berkeley, California. They were drafted to play together for a dance class and that led to a meeting of musical minds: Gracie's singer-songwriter aspirations and violinist Rachel Ruggles' classical leanings. They made the inevitable move to Brooklyn where they live together, wood-shedding urban-style to create the music that ultimately led to their 2017 self-titled debut.
The results are a subtly impressive, deeply nuanced album of chamber pop. It's as if your favorite singer-songwriter had Erik Satie writing the melodies and Ólafur Arnalds scoring the arrangements.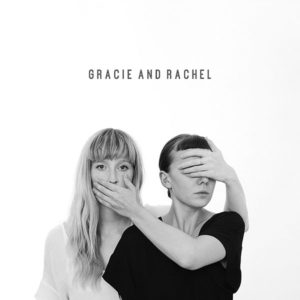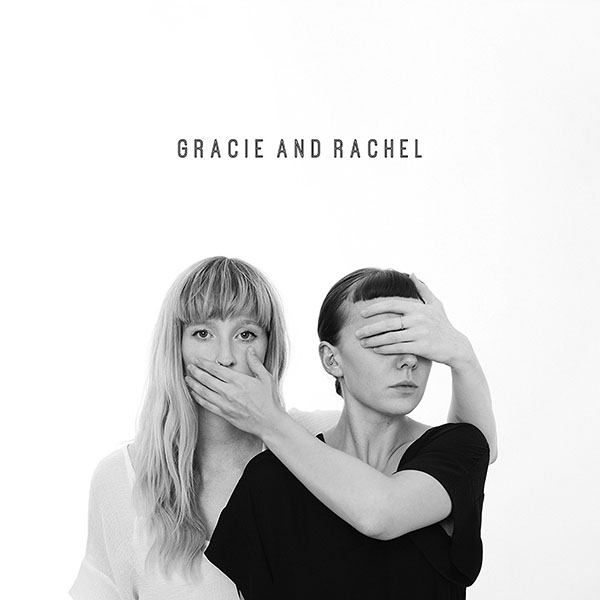 Rachel Ruggles is conservatory trained, but she doesn't let that get in the way of her soulful arrangements. She laces her violin around the melody like a wraith, commenting on the proceedings and making sure the story stays on course. Then there's a voice of Gracie Coates. She has a folksinger's purity to her tone, and an assurance that comes from hidden knowledge. When she sings a song like "(Un)Comfortable"," she's speaking from a place of understanding. The song is inspired by their move to Brooklyn as the duo put themselves in a strange situation. It contains one of the most moving chorus's of 2017.
Gracie and Rachel weave darkness and light, never slipping into singer-songwriter schmaltz.  Much of that comes from the arrangements centered on Coates' piano, Ruggles' multi-tracked violin and spare percussion. The arrangements can be haunting. "Tiptoe" is an earlier track featuring violins in both minimalist cycles and drifting ethereal glissandos that recall Arvo Pärt. It all backs up Coates singing about the two musicians and their delicate emotional dance as they negotiate the dichotomies of their friendship and musical partnership.
Those contrasts are played up in their media materiel: blonde Gracie, brunette Rachel; pop singer Gracie, classical violinist Rachel; Gracie reads the mystic Carlos Castaneda, Rachel reads the sardonic David Sedaris. But these outward manifestations, represent inner disparities that are mixed together like swapped clothes into their creative teamwork. "Let It Out" is a song about just that. A dark percussive groove wed to Coates' insistent piano underscoring a theme of just cutting loose.
But I think we know Gracie and Rachel a lot more as they create a subtle chamber pop masterpiece. When I think of all the elaborate pop productions out there, the cliché of "less is more" comes to mind. Gracie and Rachel turn that cliché into beauty on their self-titled debut. Even though their album came out in the middle of June, it deserves a lot more attention and it gets it as the January 2018 CD of the Month for Echoes.
Hear interview with Gracie and Rachel in the Echoes Podcast.