Michael Hedges Remembered in Echoes Podcast.
Podcast: Play in new window | Download
Subscribe: RSS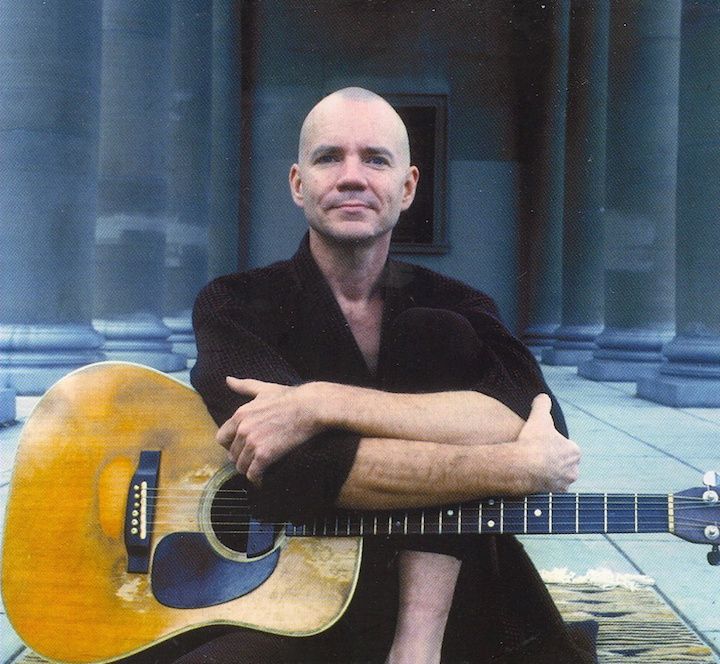 Sometimes in music, there is a clear before and after.  Jazz was never the same after Charlie Parker.  Rock is easily demarcated by the arrival of The Beatles.  And no musician could look at an electric guitar the same way after Jimi Hendrix. Michael Hedges is in that same company. He altered  the way an entire generation plays the acoustic guitar.  By tapping the fretboard with the fingers of both hands, he attained a pianist's range.  Slapping the strings gave his attack the bite of an electric guitar and he'd beat on the soundbox for percussion. There is a hardly any acoustic guitar player who comes into Echoes that doesn't cite Hedges, even 20 years after his death on December 2, 1997. Kaki King, Don Ross, Preston Reed, Andy McKee and so many more, took a lot from Hedges' work. Today we remember Michael Hedges. He appeared on Echoes a few times with three  interviews and two live performances. In todays podcast we'll hear a profile we produced on Michael in 2009 when listeners voted on 20 Icons of Echoes. He was number 13. Let's go back to when Kimberly Haas brought us the guitar wizardry of Michael Hedges.