A Journey Inside Mystic Journey's Kingdom of Mountains, Echoes September CD of the Month.
Podcast: Play in new window | Download
Subscribe: RSS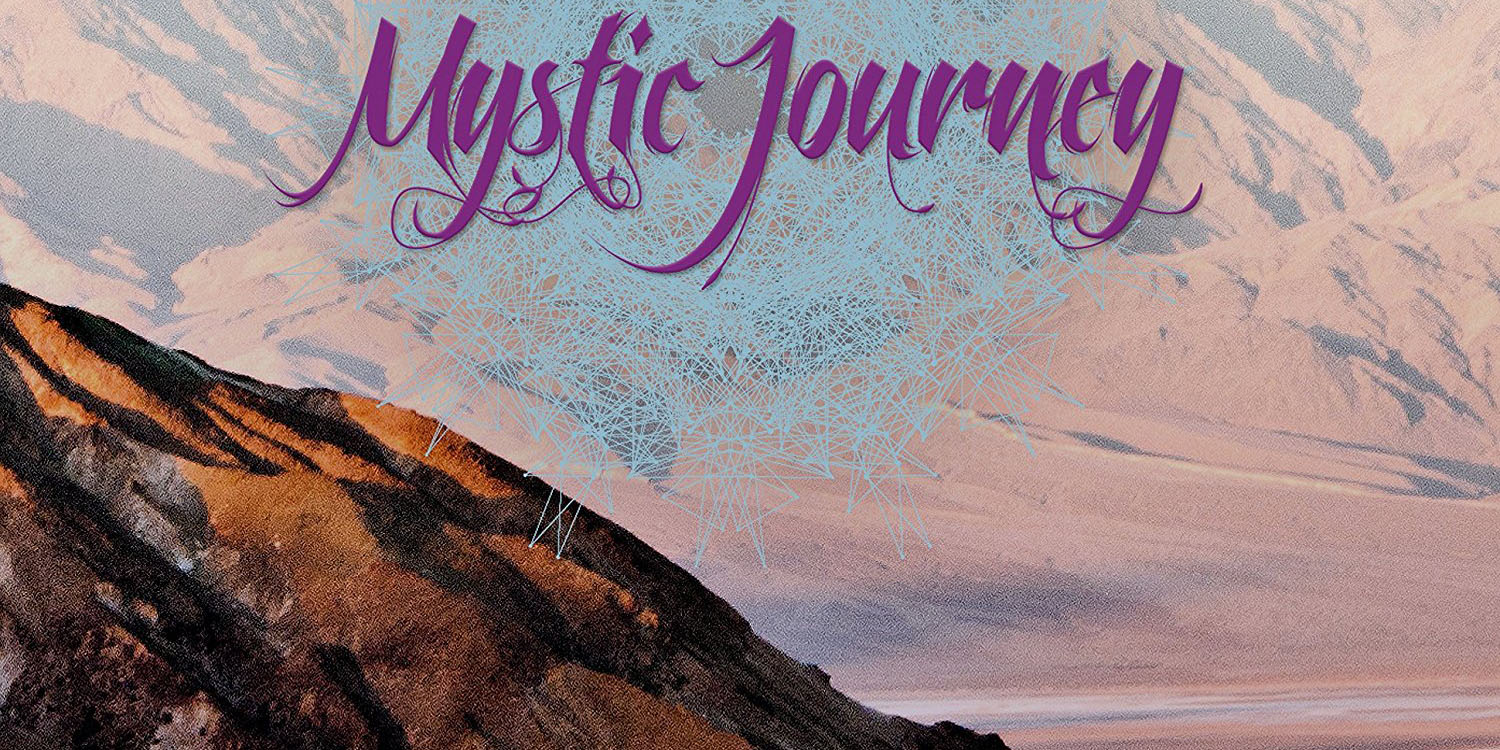 For September's CD of the Month, we welcome back an old friend to the show, flutist Suzanne Teng, who has returned with her group, Mystic Journey. At the turn of the 21st century, Suzanne appeared a couple of times in the show, playing live from her Topanga Canyon home. She was on the show even before that playing live with the Angels of Venice. With Kingdom of Mountains, we remember why we loved her music so much back then.
Suzanne Teng is classically trained but she took a left turn in the 90s and started playing flutes from around the world. The last time I was in her home she had a small room dedicated to flutes from around 50 different countries. She released a couple of beautifully crafted world fusion albums, Mystic Journey and Miles Beyond, the later a CD of the Month in 2004.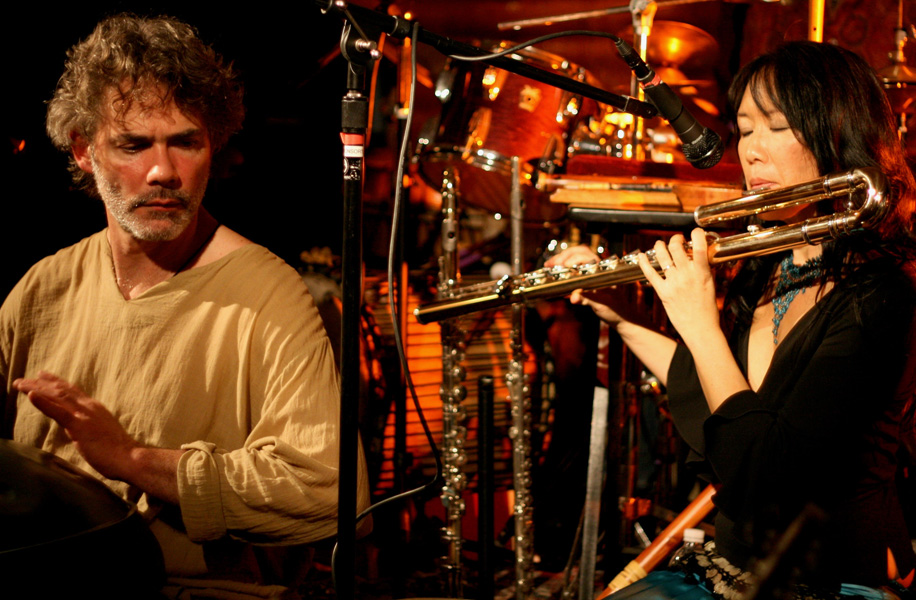 Teng moved to Sante Fe shortly after that album and has barely been heard from since, but she's finally returned with a group called Mystic Journey (They were Suzanne Teng and Mystic Journey previously) that includes her husband, percussionist-plus Gilbert Levy, along with guitarist Dan Torres and bassist and dilruba player Jon Ossman. Together they have woven an album of serene moods and seductive world grooves, all topped by Teng's flutes.
Teng doesn't really tap her flute arsenal for Kingdom of Mountains, concentrating mostly on bass and alto flutes. But she still makes them sound like voices coming from another land, as on the opener, "Subhalda," a name taken from the "Mahabharata" Indian epic. She weaves in like a seductress over subtle synth pads and a spare percussion groove, both from Levy. The rhythms get deeper as Levy brings in the melodic hang drum and Ossman twangs the dilruba. It's a bowed instrument from India he plays it pizzicato for a sitar effect.
The title track, "Kingdom of Mountains," is the centerpiece of the album. The title comes from Teng and Levy's son, Miles, who came up with that name for their new Sante Fe home. It's a track that puts the journey into Mystic Journey. A slow build of saz and oud over a spare rhythm evolves into slow desert trot, with Teng playing a bass Native American flute against Levy's ambling udu drums and Ossman's rubbery electric bass. It's a trip into a desert mirage.
Teng does deploy her world flutes on several tracks. "Delicate Rainbow Flower" features the Chinese dizi while "Yunnan", has the reedy flute sounds of the Chinese hulusi with three bamboo pipes stuck in a small gourd. This sound inspired one of the more upbeat and vibrant tracks on the album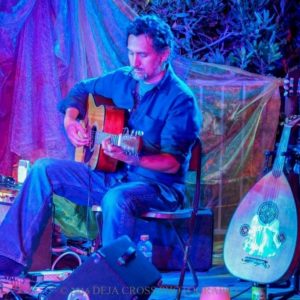 You'd think she'd up the mood on a track called "Midnight in Bamako", but instead it's a slinky walk through a lysergic nightclub, a haze in the air, slow grooves from instruments like the saz and trailing accents from the West African ngoni. This is a deep global chill track.
There is a more atmospheric mood to Kingdom of Mountains than previous albums by Teng. Gilbert Levy does most of the synth programming and he goes beyond the usual clichéd patches that plague the genre. There are so many wonderful touches across this album. On "Home," Gilbert Levy plucks the saz, a lute from Turkey while also doubling Teng's alto flute lines on synths. You can really hear the way the drum programming interacts with the hang on "Home" and the two tracks that just feature Teng and Levy. On "" Teng dances her alto flute melody across a propulsive synth bass line, while the hang plays counter-melodies to Teng's flute solo. On record at least, they don't even need a band.
Kingdom of Mountains is a more than welcome return from Suzanne Teng and Gilbert Levy. As Mystic Journey, they once again raise the bar of world fusion.