Falling You talks about their new album, "Shine".
Podcast: Play in new window | Download
Subscribe: RSS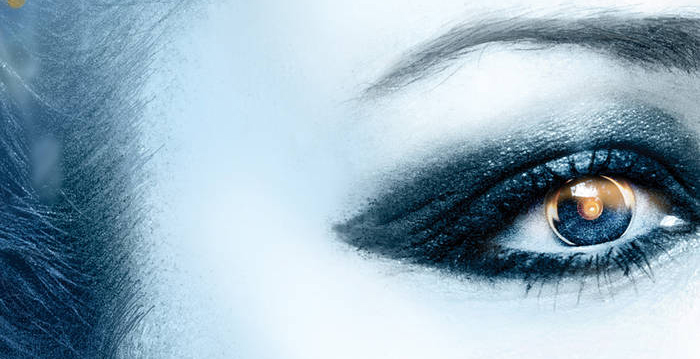 Falling You is a band noted for their ethereal vocals that come from nearly 20 different singers over the course of nearly 20 years and seven albums. They include singers from Lovespirals, Love Spirals Downwards, The Golden Palominos and Mirabalis. At the center of this celestial choir is John Michael Zorko. As Falling You, his latest album is Shine.
John Michael Zorko plays most of the instruments and composes all the instrumental tracks, but he doesn't write the lyrics. And he doesn't sing. "Thankfully," Zorko sighs. Instead, he's brought in a bevy of female singers and lyricists to create the mystical world over his densely layered textures.
"I just adore the beauty of the female voice and I always have," he admits
And he likes a particular kind of voice, which he finds in singers like Courtney Grace. "Her voice has this very Hope Sandoval type quality to it, like Mazzy Star," Zorko remarks.
John Michael Zorko is based in San Francisco, but we're speaking on the phone from the Los Angeles studio of Lovespirals, a band whose singer, Anji Lum, he has poached for tracks on two Falling You albums. She's there, as is singer Danielle Colbeck. Zorko was born in Cleveland in 1964 and grew up in Florida, Indiana, and Texas with his mother. "I remember some of my earliest musical memories, the stuff she used to play," he says wistfully. She played an album by a synth artist called Deodato, with "Also sprach Zarathustra." It was basically his version of the 2001 theme. And she also played a lot of Simon & Garfunkel, and that's probably where I got my love of sad music." Zorko laughs, lightheartedly.
He started playing keyboards in his early 20s and in 1998 released the first album as Falling You with singer Jennifer McPeak, his partner at the time. Their debut album, Mercy, merged gothic moods and melodies with dissonant, often avant-garde textures.  "A lot of the stuff we were listening to back then was noise music," he says. "like a lot of musique concrete stuff." At the time I was living in Ohio and I had suspended from my living room a whole bunch of gongs and bells. Sometimes I would just come home from work and I just wanted to get my noise on, if you know what I mean. I had a couple mallets with me and I would basically just go home and start banging the gongs everywhere and make all these weird noises."
That was one side. The other side was more arty gothic rock. "We were both really into bands like Dead Can Dance and Miranda Sex Garden," says Zorko.
That all came together on their debut album, Mercy. Zorko and McPeak broke up, but Falling You went on, with Zorko replacing McPeak with a host of singers. Now, he sits in his San Francisco studio crafting songs without singers and sends them out to his vocalists around the world. "They're all over the world, right?" agrees Zorko. "Anji and Suzanne [Perry] are here in Los Angeles. Danielle and Erica [Mulkey] and Courtney are, thankfully, close to me. Denesa [Chan] is in New Zealand. Julie is in Switzerland. Aimee [Page] is in New Zealand."
The singers write the lyrics and create much of the melody. On Shine, the theme of fire emerged on several songs beginning with Courtney Grace's "Wildfire" and Anji Lum's "World on Fire." Lum started with just a music track that Zorko had sent her. "Yeah, so I saw that the demo was actually titled Fire," recalls Lum. "So I found this lyric, 'World On Fire,' and I just started playing his demo over my speakers and turned on my iPhone and started singing along, just the very first idea I had, I thought worked really well."
Anyone would read the lyrics as someone working through a relationship and Anji Lum confesses, it partly is. "You wanted to know if it was about relationships, and definitely, the lyric is about relationships," confesses Lum. "But when I'm thinking about the lyrics, it's definitely about more, a creative relationship even more so than a love relationship. There's elements of both in the lyrics, 'Can't pick apart which is you, which is me.' Often times, my ego will be submerged into the other person. I can really take in the energies of other people and literally not be sure if the emotion is coming from within or if it's coming from without."
She's talking about her musical partner and husband, Ryan Lum who she has collaborated with for nearly two decades in Lovespirals. "Somehow I'm going to set the world on fire with this artistic expression through this other person," she reflects, "and then I guess the whole coming down to earth thing, like realizing 'Oh okay, it was just like a passing, an emotion, and it's moving through…'"
The fire theme also emerges in Danielle Colbeck's "Eternal Return." It's a song about rebuilding your life, but at the time, fire was not a metaphorical reference for this song of rebirth. "When we recorded the vocals on my song, I really had no idea how more applicable the lyrics were going to be for me after I experienced the loss of my cabin and my home to the valley fire in 2015, which was the third largest fire in CA. We recorded my vocal tracks in that cabin, and when I heard the finished product just a month ago when we finally got the album, I was like oh, my good gracious, like it's almost full circle how what I wrote is now even more applicable to kind of where I'm at in life now," remembers Colbeck.
Although Falling You has a reputation for dreamy, ethereal songs, Shine may be one of their most aggressive albums.  "When Robert Rich was mastering it," laughs Zorko, "he said, 'Wow, it looks like you were listening to a lot of Siouxsie and the Banshees,' And I said, 'Well yeah, I still listen to that a lot.'"
Ultimately, Falling You is less of a lyric project than a sound project. Words are vehicles for melodies and mood. "It's almost utilizing the voice as another instrument," says Colbeck, "figuring out how that piece works with the sounds that he brings. It's kind of fun to sort of figure out your piece of the puzzle, and I think the most impressive thing for me and this entire album is there are multiple vocalists, but it all kind of forms this sort of beautiful collaboration that sounds very uniform. I find that to be something that is pretty unique and you don't really come across that very often."
Zorko giggles, "You know, we play with vocal sound poetry an awful lot, because you know, I still love ambient music and a lot of times I just think it sounds so beautiful."
You can hear Danielle Colbeck, Anji Lu  and a host of other singers bringing their intimate lyrics and searing vocals to the new album by Falling You, it's called Shine, and it's out on Projekt Records.