We Remember Greg Lake on a Slow Flow Echoes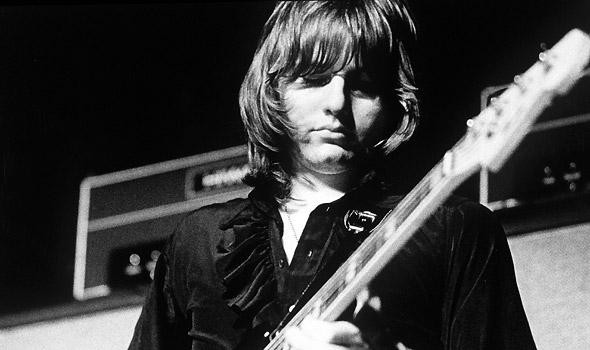 On our Slow Flow Echoes today, we break format to remember Greg Lake. He was the bassist and singer on the first two  King Crimson albums and was the Lake of Emerson, Lake and Palmer. Keith Emerson took his own life earlier this year and now Greg Lake has succumbed to cancer at the age of 69. We're going to remember him today on Echoes.
I first heard Greg Lake shouting the distorted vocals of King Crimson's "21st Century Schizoid Man." Lake had started as a guitarist but Krimson founder Robert Fripp thought he'd be a good bassist. He left Krimson to form Emerson Lake and Palmer, a progressive rock supergroup that reached dizzying heights of fame. Lakes choirboy vocals were a centerpiece of the group and he also played a lot of acoustic guitar and wrote some of their most beautiful ballads.  Lake's solo career never reached these heights except for his 1975 single, "I Believe in Father Christmas." Greg Lake died on December 7 after a long bout with cancer. We're going to hear some of Greg Lake's music with tracks from King Crimson, ELP and the song "I Believe in Father Christmas."
The Slow Flow also includes new music from Bing & Ruth and Mind Transport Tools.