Skye Ross Brings Chillout to the Echoes Podcast
Podcast: Play in new window | Download
Subscribe: RSS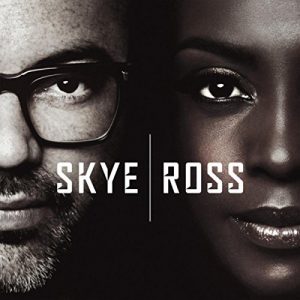 It's hard to think of 1990s chill-out music and trip-hop without thinking of Morcheeba. The English trio fronted by singer Skye Edwards. Morcheeba was the sound of hallucinogenic night, slow dancing and seductive moods. Songs like "Trigger Hippie" and "Moog Island" fueled chillout rooms as well as soundtracks. The band has gone through many changes including firing Skye and then reuniting, but now, Skye and Ross Godfrey, also from Morcheeba have teamed up on a beautiful new self-titled album, Skye Ross. I caught up with them on Skype from Ross' London studio to hear about the end of Morcheeba and the rise of Skye & Ross. Hear it in the Echoes Podcast
Some notable quotes:
"We used to smoke a lot at that time, and so everything was kind of slow and psychedelic"
We don't take drugs that much anymore. We drink green tea and we play with our children."
"Someone said to me the other day that they hadn't heard so much wah-wah guitar since the '70s,"
On the end of Morcheeba: ". . . it felt like if we'd finish this record that we were making now, then that would be like crossing the rubicon for us. There would be no going back."
"It was also you know, returning to our roots and finding out what made Morcheeba special in the first place."
Skye and Ross definitely got the "special" right. Skye-Ross is out on CV30 Records. Hear them talk about it in the Echoes Podcast.