Watch Marissa Nadler's dark and entrancing self-made video for "Janie in Love"
Written by Christoph Grosse and Johanna Baumann on June 30th, 2016
---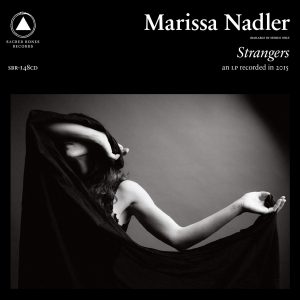 Marissa Nadler has just released the accompanying visuals to her epic song, "Janie in Love". The song is off her recent album Strangers, which is out now on Sacred Bones Records and Bella Union Records. The video was directed and animated by Nadler, a graduate of Rhode Island School of Design, showcasing her filmmaking prowess. She takes us to a surreal and apocalyptic dreamscape in this video, furthered by her American Gothic sound. Entirely devoid of color, the video shows Nadler wandering through a wooded landscape, cutting to stop motion shots of various figures molded out of clay, sand, and dismantled dolls. The music is dark and steady, offset by Nadler's dreamy, reverb-drenched vocals. "You touch and the Earth will crumble," she sings, as a face sculpted out of sand disintegrates.
Watch Nadler's entrancing, black-and-white vision below.