Podcast: Play in new window | Download
Subscribe: RSS
Listen to the Kiasmos interview above, or download it from iTunes.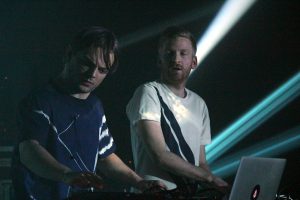 Ólafur Arnalds is one of the leading lights of ambient chamber music. He's come a long way since his days as a punk rock drummer in a band whose name you can't say on the radio, but we can say here: Fighting Shit. He's taken electronics into classical music with his soundtrack to Broadchurch, a collaboration with classical pianist Sara Ott and his own albums like For Now I Am Winter. A few years ago, he started collaborating with Janus Rasmussen, a musician from the Faroe Islands living in Iceland. They bonded over techno music.
"Yeah, we met in 2008 probably," remembers Arnalds, "We were doing some other work together. I was doing sound for his band.  We were both kind of discovering electronic dance music at the time, which at that time was like totally techno stuff, not the EDM of today. We started just wanting to play around with it a little bit and doing some pieces together. So we've actually been doing this project since yeah, like eight years now."
Arnalds has built a career around his deep ambient chamber music, combining electronics with classical strings. Its little wonder his impressionistic music has drawn film and TV producers to him. Janus Rasmussen on the other hand, played and sang in an electronic pop band called Blood Group. The music they began making as Kiasmos was a stark, minimalist techno. It seemed like a revolt against the sound they were best known for. "I guess we were in a way," admits Arnalds. "Not in a bad way, but I think we were really wanting to explore something that we had no other outlet where we could do stuff like that."
But by the time their first album came out in 2014, their sound had transformed. "We started doing techno," recalls Rasmussen, "We made like one EP or two, and we kind of discovered we were not really that good at it and that's the truth." So, their sound changed.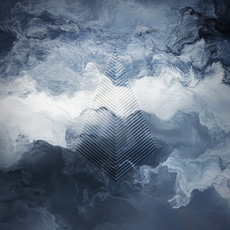 "I know why it changed," laughs Arnalds, "I was writing my last solo album For Now I Am Winter, and we decided like hey, wouldn't it be cool if we tried to do a remix of one of those songs. And that song was the first song of For Now I Am Winter, it's called 'Southern Throw.' And from that became the song 'Thrown,' because we dropped the idea of it being a remix, and I threw it off my album for a while, so we decided hey, let's just make it a Kiasmos song. It sounded great with the strings and stuff. But then I kind of liked it and I put it back on my album, so we do have like this song exists twice: one's a classical song and then again, there's 'Thrown,' an electronic song, but yeah, there we have these kind of techno beats, but we had the string, like the orchestral strings and the little piano and stuff in there."
"And if you think about it," confesses Rasmussen, "I'm from like the pop background, he's classical and it's a lot harder than you think to not have some kind of melodic elements."
The sound of Kiasmos is now a mix of analog synthesizers, computers, live performers and an ancient delay machine called a Roland Space Echo. "Well, the Space Echo has a magic character that no other Echo has been able to recreate, and so many have tried," exudes Arnalds. "I personally, I've four of them, I think. I use three like every day and then I always keep one on spare because these are old machines and they break all the time, so there's usually one being serviced at any given time, so I need one spare to rotate, to make sure that I always have three in my rack. But there's something, you know, it's a tape echo, but it was a pretty bad tape echo in a way. It's quite wobbly and it feeds back really quickly, and it distorts when you put stuff into it, but in such a beautiful way."
On his own, Ólafur Arnalds makes concert music. His audience is likely to be swaying or nodding their heads gently to his siren strings and frozen echoes. But with Kiasmos, the feel is different. "At our shows people are dancing or they're just standing with their eyes closed and being really, I don't know what they're doing," says Rasmussen, coyly adding "And there's some smell sometimes in the air. It's a cloud coming up from the audience."
"I think almost every single show at the end of the set, our set does actually get very upbeat and quite crazy," reveals Arnalds.
Although Kiasmos is geared toward a younger audience, Janus says that's not always who is listening: "Sometimes I see quite like older people coming to our show and I'm like really surprised."
"You mean, someone like me?" I ask.
"No, but it's true." He says, trying to backpedal. "And I've never like spoken to them after a show, I always wanted to see if they enjoyed it or not, but yeah, it's really diverse."
"Some of us aren't still listening to the Stones and the Doors," I counter.
"Yeah, thankfully," says Arnalds. "Thankfully there's people like you in this world."
"We wouldn't have a career otherwise," concedes Rasmussen.
The latest album by Kiasmos is called Swept on Erased Tapes records.