Jazz Innovator Paul Bley Dies at 83
Jazz pianist and early exponent of electronic jazz, Paul Bley dies at 83.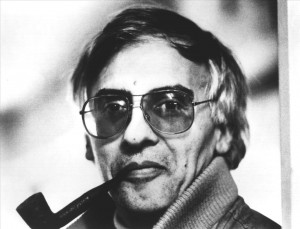 Like so many music discoveries, I first heard of Paul Bley through the back door. I read a review of his album, The Paul Bley Synthesizer Show paired up with, as I recall, a review of Herbie Hancock's Crossings in Rolling Stone. It was 1970 and I was barely into jazz at the time. I'd been to the Newport Jazz Festival in '69, but that was to see Ten Years After, Jethro Tull and Jeff Beck even though I walked out blown away by Rahsaan Roland Kirk. My intrigue with Bley and Hancock wasn't about jazz, but synthesizers.
The album consisted of compositions by his then-wife, Annette Peacock, and although the faux-pop sounds of "Mr. Joy" on synth sounded a bit corny even then, I was seduced by the more atmospheric, free-form tracks like "The Archangel." Listening to it this morning, it still sends chills down my spine with its end-of-the world ecstasy. From there I went back and discovered Bley's early acoustic albums like Mr. Joy (better on acoustic piano than synth), Ballads, Footloose and Barrage, and his earlier work with the Jimmy Giuffre Trio. Paul Bley had a singular, angular approach to melody and was one of the first pianists to employ so much space in his music, with each note brushed and polished.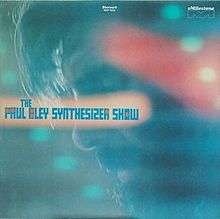 I later discovered that Ornette Colemans' first group with Don Cherry, Charlie Haden and Billy Higgins, was actually Bley's group until Ornette decided that the piano, and the group's leader, weren't necessary for his vision.  When I interviewed Bley for NPR's Jazz Profiles documentary on bassist Charlie Haden, the pianist was sanguine about the change. "I tell the joke that when you were driving down Washington Boulevard you could always tell when the Paul Bley Quintet was on stage," adding with his desert dry sense of humor , "because there was a mob outside with drinks in their hand."
Bley recorded many albums over the years, often playing compositions by Peacock and his first wife, composer/keyboardist/band leader Carla Bley.
Paul Bley was a musician who always had a look, which consisted of wearing shades and smoking a Sherlock Holmes-style pipe. Self-deprecating and cerebrally self-aggrandizing, Paul Bley was a visionary, but one on the verge of being forgotten in jazz, even while he was at the forefront of so many movements. He launched Ornette Coleman, embraced the synthesizer early on and was in the first wave of solo pianists along with Keith Jarrett. He gave Pat Metheny and Jaco Pastorius their recording debuts on Bley's Improvising Artists label in 1974 on the album, Jaco..
At age 83, Paul Bley's significance has diminished over the years, but check out some of those early albums to hear one of the truly original voices in jazz. Below is a press release from ECM records, where Bley recorded many of his albums.
It is with deep regret that we share the news below from the family of the great Paul Bley:
Paul Bley, renowned jazz pianist, died January 3, 2016 at home with his family. Born November 10, 1932 in Montreal, QC, he began music studies at the age of five. At 13, he formed the "Buzzy Bley Band." At 17, he took over for Oscar Peterson at the Alberta Lounge, invited Charlie Parker to play at the Montreal Jazz Workshop, which he co-founded, made a film with Stan Kenton and then headed to NYC to attend Julliard.
His international career has spanned seven decades. He's played and recorded with Lester Young, Ben Webster, Sonny Rollins, Charles Mingus, Chet Baker, Jimmy Giuffre, Charlie Haden, Paul Motian, Lee Konitz, Pat Metheny, Jaco Pastorious and many others. He is considered a master of the trio, but as exemplified by his solo piano albums, Paul Bley is preeminently a pianists' pianist.
He is survived by his wife of forty three years, Carol Goss, their daughters, Vanessa Bley and Angelica Palmer, grandchildren Felix and Zoletta Palmer, as well as daughter, Solo Peacock. Private memorial services will be held in Stuart, FL, Cherry Valley, NY and wherever you play a Paul Bley record.
~John Diliberto