An interview with Laura Burhenn of The Mynabirds.
Podcast: Play in new window | Download
Subscribe: RSS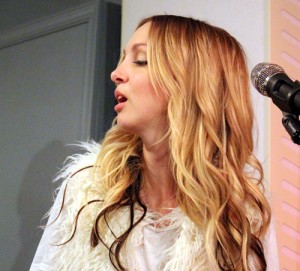 The Mynabirds is the vehicle of singer Laura Burhenn. She is a widely-traveled musician who started in Washington, DC as half of the Georgie James pop duo, before trekking to Omaha and touring as a backup singer with Bright Eyes and The Postal Service. Her new album, Lovers Know, moves from a country soul sound into a darker electronica direction. It comes on the heels of a break-up, a cross country trek and journey to South Africa. We talk to Laura Burhenn about her musical journey.