Chad Kettering's symphonic soundscapes.
Podcast: Play in new window | Download
Subscribe: RSS
Listen to the Chad Kettering interview above, or download it from iTunes.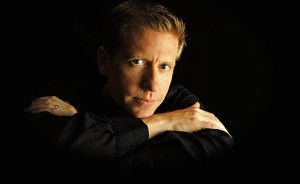 Chad Kettering started out as a classical trumpet player, but something happened on the way to the concert hall. He discovered synthesizers and started creating an orchestral electronic sound that's part progressive rock and part New Age. His latest album is an epic journey of self-discovery called Pathways that is full of symphonic orchestrations and propulsive rhythms that recall Vangelis. Chad Kettering talks about the path he's taken.