"We shall not cease from exploration, and the end of all our exploring will be to arrive where we started and know the place for the first time." T.S. Elliott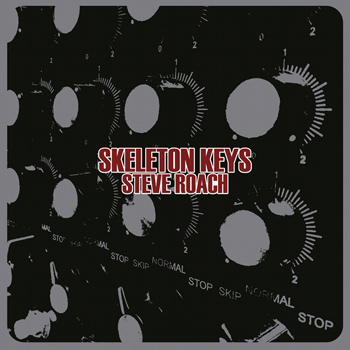 Hear Steve Roach talk about Skeleton Keys tonight on Echoes.
As Steve Roach's Skeleton Keys opens, with a reverse sequencer pattern fading-in as if going backwards in time, this quote struck me because Roach is returning to his analog synthesizer sequencer roots.  But since Roach has been relentlessly discovering new music directions for 35 years, when he revisits these sounds, he hears it anew, discovering innovative pathways in an old vocabulary.
Steve Roach is a child of German space music. Tangerine Dream, Klaus Schulze and Ash Ra Tempel (sic) were his Holy Trinity and he expanded on that sound with albums like Now, Traveler and his definitive sequencer statement, Empetus. While many artists were content to stay in that mode, Roach crossed the border into a new world of sound, developing techno-tribal with Dreamtime Return, deep drone with Magnificent Void, and galactic expansion on albums like Arc of Passion. Elements of those 1980s sequencer pulses would return, radically shifted, on albums like Proof Positive and Light Fantastic (a CD of the Month in 2000), but they have been secondary or understated elements on the 50 or so solo albums Roach released since Empetus in 1986.
THE ONLY WAY IN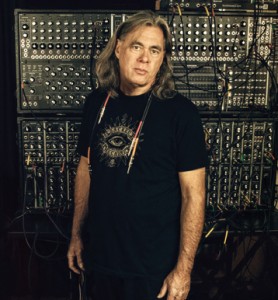 When "The Only Way In" opens the door to Skeleton Keys, a wash of familiarity rushes in, but it's a sound that is also altered by a quarter century of musical evolution. There's a more tribal, percussive approach to these analog-driven tracks that wasn't present in 1986. The nature of Roach's interwoven sequencer patterns has also changed.  They're more intricate and transformative, a fractal moiré pattern of shifting perspectives and deceptive depths. Roach slowly alters sequencer patterns in a track, changing focus, bringing one element into bas relief then re-submerging it into the pattern. It's a fascinating display of electronic painting that reveals a minimalist element to this music that owes more to Steve Reich's "Music for 18 Musicians" than Tangerine Dream's "Phaedra."
This might be the only Roach album that displays its technology like a trophy. Roach composed Skeleton Keys on a massive analog synthesizer constructed in the style of early Moog modulars, with tons of switches, knobs and patch bays. An extreme close-up photo of a few knobs on the instrument graces the cover and a promotional postcard has Roach standing in front of it, the huge synthesizer spilling beyond the frame. A lot of artists are going in this direction these days, but few have the mastery and control that Steve Roach reveals.
THE FUNCTION INSIDE THE FORM

Most of the compositions' titles relate to Roach's sonic structures. "Escher's Dream Is Dreaming" features sequencer patterns that seem to turn on themselves, and "Symmetry and Balance" reflects interlocking notes that mirror, refract and move contrapuntally through time. "It's All Connected" is both a philosophical construct and a commentary on Roach's music: the piece is built upon a techno-tribal flow of acoustic sounding percussion, matched by a twanging, nattering electronic pattern, a marriage of his two dominant worlds.
A SUBTLE TWIST OF FATE

Sonically and sensually, Skeleton Keys is as immersive as anything Steve Roach has recorded and is best heard loud on good speakers or headphones, as patterns bounce across the stereo spectrum in lysergic pirouettes. These Skeleton Keys will unlock your consciousness.

~John Diliberto
More on Steve Roach
Steve Roach on 30th Anniversary of Structures from SIlence
5 Essential Steve Roach CDS
Steve Roach Icon of Echoes