Interview: Ceiri Torjussen.
Podcast: Play in new window | Download
Subscribe: RSS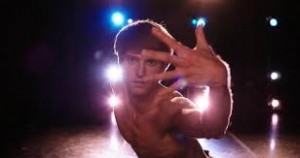 Ceiri Torjussen is a Welsh-born classically trained composer with jazz inclinations who has recorded an electronic ambient score for the movie Test, a story about professional dancers coping with the outbreak of AIDS in 1985 San Francisco. Torjussen's score uses classic 70s and 80s synthesizer sounds to create a score that echoes Brian Eno, Philip Glass and Depeche Mode. Torjussen talks about the film, his career as a classical composer and Big Ass Spider in the Echoes Podcast.
Test is currently streaming on demand here.