Philadelphia's Concert scene is heating up as the weather cools down.  Here's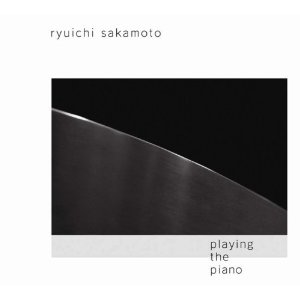 some of the concert appearances  in the next 9 days with a lot of Echoes artists coming in.   See Ryuichi Sakamoto listing below to win a free pair of tix and his new double CD Playing the Piano/Out of Noise.

RECOMMENDED THIS WEEK
Guitar Masters
Matthew Shipp
FROM LAST WEEK
Portico Quartet
This was a fine, but poorly attended concert.  Read what you missed here:
*******THIS WEEK*********
GUITAR MASTERS
W/Eric Johnson, Andy McKee and Peppino D'Agostino.
Weds, October 13
Colonial Theater, Phoenixville
A trio of great guitar players in solo sets.  Peppino D'Agostino is an Italian guitarist purveying delicate finger-style compositions.  Andy McKee is from the new generation of tapping guitarists and has made quite a name for himself.  Eric Johnson is better known in metal circles, but I'm assuming he'll unplug for this.
MATTHEW SHIPP
Friday, October 15, 8pm
Philadelphia Art Alliance, 251 S. 18th Street
$12 General Admission
One of the true giants of contemporary jazz piano, Matthew Shipp brings an enveloping sense of melody, a architect's sense of space, (if the architect is Gehry) and an explorers sense of adventure.  Not to be missed.
ERIK WOLLO
Sat. October 16
The Gatherings
St. Mary's Church, West Philadelphia
Erik Wollo has had more Echoes CD of the Month selections than anybody, including his last album, Gateway.   And Philly has gotten to hear him live more than any city in the country.  He returns, playing new music for space guitar and synthesizers.  This will be the recommended concert next week.
RYUICHI SAKAMOTO
Sunday, Oct 17 7:00p
Keswick Theatre, Glenside, PA
Ryuichi Sakamoto is a legend of eclectism and an artist who musicians always seem to love.  He'll play the Keswick performing a solo, acoustic piano set.  You can get a preview of this Monday night on Echoes when he plays live on the show.
***Win tickets to see this concert and Sakamoto's new album, Playing the Piano/Out of Noise
John Diliberto ((( echoes )))