A Symphonic Story Teller: David Arkenstone, #18 of 20 Icons of Echoes
David Arkenstone has released over forty albums in the last quarter century, although many of them aren't recorded under his name like his Ah*Nee*Mah project with his ex-wife, Diane Arkenstone.  He's an eclectic and prolific multi-instrumentalist and composer with classical aspirations, a rockers energy and a world traveler's curiousity.  He's the sultan of symphonic new age music.  While he shares Yanni's penchant for orchestral grandeur, he also has a love of more intimate sounds: plucked strings, earthy flutes and folk-like melodies.  The fact that he plays many of these instruments himself, from Native flute to Turkish saz, always gave his music a deeper texture and real playing feel.  David Arkenstone will be featured tonight, August 12.  on Echoes as #18 of 20 Icons of Echoes.   Click here for a complete list of the 20 Icons of Echoes.
Top 5 David Arkenstone CDs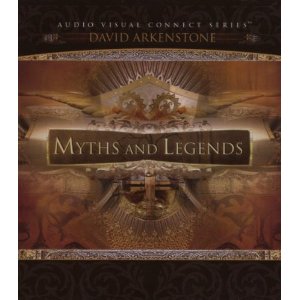 1 MYTHS & LEGENDS
This is the most recent of Arkenstone's orchestral oriented CDs, but with deeper moods than a lot of Arkenstone's music.  "Tree of Life" is one of his most beautiful and dynamic songs, and "Song of Scheherazade is one of his darkest.  He layers  wordless female vocals over a drone of doom before segueing into a Middle Eastern theme with flute, dumbek and santoor. "Daughter of the Sun" mixes Native American flute, a Moroccan groove interwoven with electronica accents and a heroic theme.  The original release contained two discs.  The second was an ambient CD laced with narrations, sound effects and atmospheres, and was meant to be played simultaneously with the first disc.  Ambitious, but impractical.  There was also a DVD with some mostly cheesy videos.  But musically, one of Arkenstone's strongest releases.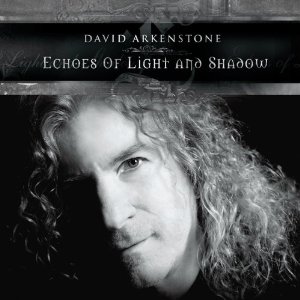 2 ECHOES OF LIGHT AND SHADOW
On this 2008 release, Arkenstone brings many instrumental colors to bear with influences from classical to mainstream rock, world music to electronica.  With its marimba and xylophone cycles,  "On the Wings of Innocence" recalls "Schulwerk," the songs  Carl Orff wrote for children.   "Dark Star" on the other hand,  creates an air of Middle Eastern intrigue with santoor and bouzouki.  Many of these instruments are triggered by Arkenstone from keyboards although he doubles up by actually plucking oud, mandolin, bouzouki and thumping percussion.  David Arkenstone's Echoes of Light and Shadow is the work of a veteran master craftsman sometimes sabotaged by a taste for the sentimental.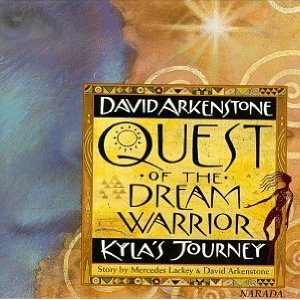 3 QUEST OF THE DREAM WARRIOR
Except for a couple of unfortunate, though not unpleasant vocal turns, this is one of Arkenstone's most assured releases.  He mixes orchestral instruments with his synthesizers in dynamic compositions that follow the story created by fantasy author Mercedes Lackey.  "The Magic Forest" with it's loping rhythm and mix of wordless vocals and string pads alternating with descending pizzacato strings and percussive accents and "The Temple of Vaal," a desert caravan complete with snake charmer oboe, are among his best works.  He even rocks out, in an Emerson, Lake & Palmer sort of way, on "Wings of the Shadow."
4 VALLEY IN THE CLOUDS
I suspect Arkenstone's 1987 debut would be at the top of many lists.  For me, it's digital synthesized sound pallette has dated quite a bit, but Arkenstone wrote some melodically arresting compositions that now sound like sketches for later work.  But there's still a charm in the synth strings, chromium harpsichord and percolating percussion of "Ancient Legend" and the electro-percussion and sampled flutes of the title track.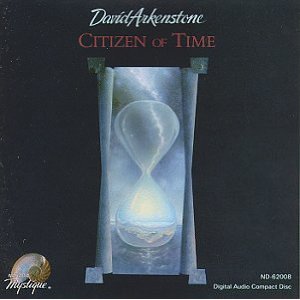 5 CITIZEN OF TIME
Citizen of Time is one of Arkenstone's most overtly synthesized albums.  Before he had access to acoustic orchestral musicians, he was creating his own ensembles via keyboards.  On Citizen of Time he brings in world music influences including pentatonic Chinese scales and Balinese Gamelan cycles on this journey around the world.
John Diliberto ((( echoes )))