VANGELIS: #11 of 20 ICONS OF ECHOES
10 Essential Vangelis CDs
Celebrate the 70th birthday of Vangelis, composer of Chariots of Fires tonight on Echoes.
In 2009 I posted this list of 10 Essential Vangelis CDs when we ran our Vangelis: Then & Now segment.  Tonight, Thursday, March 28 on Echoes you can hear a profile of Vangelis featuring interviews with this icon.  So I thought it would be good to revisit that list.
___________________________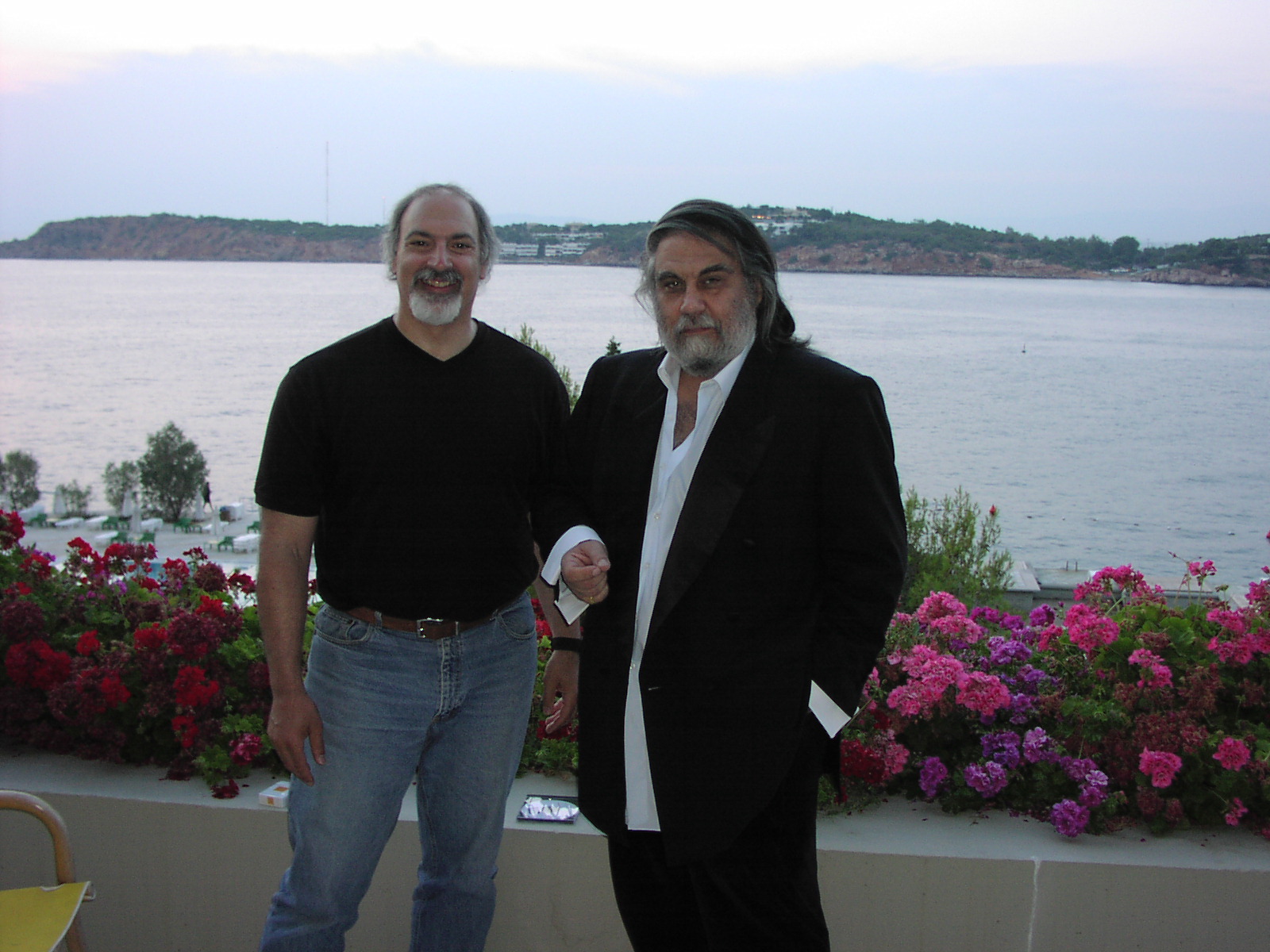 In the 1970s and early 80s, Vangelis was synonymous with orchestral electronic music the way another Greek, Yanni, is synonymous with the New Age music. Whether it's his film soundtracks forChariots of Fire and Blade Runner, or his epic albums Albedo 0.39 and Voices, the sound of Vangelis has shaped much of Echoes' first 20 years. Vangelis is the father of symphonic synthesis, that style that merges electronics with the expansive compositions and arrangements of a classical orchestra. But while most electronic musicians who employ symphonic textures wind up sounding pseudo-classical, when Vangelis does it, he just sounds like Vangelis.
Vangelis Papathanassiou has released over forty albums and soundtracks since his official debut, Earth in 1973. His career spans psychedelic, progressive rock, electronic, new age and symphonic music. While there is a distinct Vangelis sound, marked by sweeping orchestral strings, often bombastic dynamic shifts, and ostinato sequences, he has stretched, bent and mutated those characteristics into widely divergent compositions over the years. Albums like Beaubourg and Invisible Connections are electronic freakouts that could've come from the Columbia-Princeton Studios or Radio Cologne. That sound is counterbalanced by his sweeter music like the score to Chariots of Fire or his pop work with Yes singer Jon Anderson.
Here's a list of the Ten Essential Vangelis CDs .
TEN ESSENTIAL VANGELIS CDs

1-Albedo 0.39
This is Vangelis' space music opus. Along with its follow-up, Spiral, it's his most sequencer driven album revealing the Zeitgeist of 1975, where Tangerine Dream, Klaus Schulze and Jean-Michel Jarre were releasing their space music journeys. Albedo contains several of Vangelis' best known themes, including the space explosion of "Pulstar."

2-Mask
Mask is a dramatic choral work from Vangelis. The choir is uncredited, but is likely the English Chamber Choir with lead tenor from Guy Protheroe. Referencing Carl Orff and perhaps Magma, Vangelis orchestrates dramatic choral refrains that can sound like storm troopers on the march in "Movement 1" or imploring gothic voices from the heavens on "Movement 4" with its marimba cycle and string bass groove. I bought Mask on CD before I even had a CD player.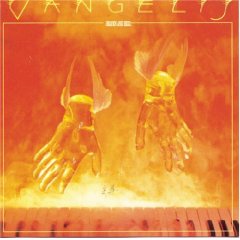 3-Heaven and Hell
Released in 1975, Heaven & Hell is a crowning achievement for Vangelis. Composed with just a couple of synthesizers, a ton of percussion and the English Chamber Choir, it's a dynamic and heroic work. From the opening synthesizer clarion, the choir calls out to the heavens, synthesizers spin in counterpoint to tuned percussion, and timpani and cymbals crash on the shores of Vangelis' electronic orchestra. And check out Vangelis' uncharacteristically jazzy Fender Rhodes keyboard playing. It also includes Jon Anderson's imploringly serene  interlude between movements, "So Long Ago, So Clear."
4-Soil Festivities
This is the most "ambient" of Vangelis albums and his most underrated. Inspired by life's processes, Vangelis uses repetitive minimalist patterns, nature sounds as well as flute and violin-like keyboard voices to create a seamless, contemplative journey that eschews his penchant for both sweetness and bombast. Released in 1984, Soil Festivities isn't a meditative piece but an evolving journey over its five movements.

5-China
China marked a real shift for Vangelis. Ethnic instruments had always been part of his palette, but he'd never delved as deeply as he did on this 1979 CD. He plays Chinese flutes, the koto and other instruments mixing them in with his sweeping, cinematic synths for an east-west orchestra of the imagination.

6-Opera Sauvage
Released in 1979, Opera Sauvage is the score for a nature documentary by French filmmaker Frédéric Rossif. It contains one of Vangelis' best known songs, the poignant "L'enfant." It's a simple pentatonic theme with piano chirping out the sparse melody over a two note synthesizer ostinato, yet it remains remains powerfully evocative and hymn-like. Used in the film, The Year of Living Dangerously, it stole the score from Maurice Jarre's actual soundtrack.

7-Voices
Voices arrived in 1995 after a four-year hiatus from studio recordings. It's an instantly recognizable set full of his trademark sequencer rhythms and orchestral synthesis. Voices reestablished Vangelis' preeminence as a master of music drama and atmosphere as Voices teems with heroic synthesizer melodies and inventive choral arrangements. In addition to Vangelis's instrumentals, there are three vocals, one each from Paul Young, Caroline Lavelle and an ethereal lost-in-space track from Stina Nordenstam on "Ask the Mountains."

8-Antarctica
This little seen 1983 film by Koreyoshi Kurahara about a failed Japanese mission to Antarctica in 1958 features an epic score from Vangelis that picks up on the white-on-white landscapes, vast ice formations and chilled environment. The title theme is a heroic work, while other tracks like "Antarctic Echoes" are full of the quiet, sweet repose that Vangelis frequently explores. Just before his digital transition, you can hear the subtlety that Vangelis gets from his keyboards with the Chinese flute-like line on "Song of White."

9-Spiral
Spiral, released in 1977, is in the vein of Albedo 0.39 but only contains five long compositions ranging from the sequencer driven title track to the quietly poignant "Ballad" with its vocoder voice sounding a lament from within Vangelis's circuitry. This is Vangelis in sequencer overdrive. I always loved the cover with the headphone jack coming out of the sky to plug directly into your head.
 10-Blade Runner
Following on the heels of his lush, romantic score to Chariots of Fire, Vangelis composed this darker, edgier soundtrack in 1982 for Ridley Scott's archetypal science fiction thriller. Vangelis couched his electro-symphonic score in percussive rhythms and shadowed timbres. This is the album I hear cited most often as an influence by electronic musicians It was reissued last year as a 3 CD set with lots of new music.
Those are my picks. I'm sure you might have others.
~John Diliberto ((( echoes )))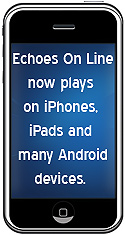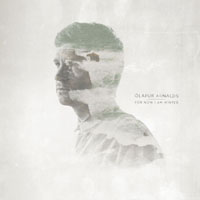 Sign up for Echoes CD of the Month Club.  With the Echoes CD of the Month Club, you get great CDs likeFor Now I Am Winter.  Follow the link to the Echoes CD of the Month Club  and see what you've been missing.
Now you can go Mobile with Echoes On-Line.  Find out how you can listen to Echoes 24/7 wherever you are on your iPhone, iPad or Droid.
Join us on Facebook where you'll get all the Echoes news so you won't be left behind when Dead Can Dance appear on the show, Tangerine Dream tours or Brian Eno drops a new iPad album.