It's difficult when you fall out of love with an artist. We all have musicians whose work has been central to our lives, who we've followed from the beginning of their careers and absorbed everything they've released as if it were a gift from heaven. Klaus Schulze and Lisa Gerrard are like that for me. I've followed Klaus since Dan Kelly played me Picture Music in 1975. I remember the phone lines lit solid for all 25 minutes of "Mindphaser" when I played the Moondawn album on WXPN's Diaspar in 1976.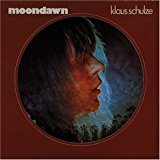 Mirage and X  remain among my favorite albums. But since the mid-1980s, Klaus's music has seemed less important, less relevant and often, just not very well crafted. In an era of tighter time constraints and shorter attention spans, he persists in creating epic works spanning 30 minutes to hours, often improvising aimlessly and endlessly on relentless sequencer patterns or glacial chords.  Klaus does not subscribe to the "less is more" concept.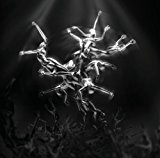 Lisa Gerrard has been a true love since the second Dead an Dance album, Spleen & Ideal.  Her singing remains singular and transcendent, despite so many imitators. I've written reams of praises to her, but in recent years, Gerrard has become more turgid as well. As early as The Mirror Pool and as recently as The Silver Tree  there are many transcendent moments, but I often feel like I'm sitting in church dusty and musty litanies shrouded in suffocating portent.   Lisa has abandoned the dramatic arc that marks her best work, often devolving into mood and mysticism that is often, but not always salvaged by her supralingua dialects and siren angel of a voice.
 When I heard these two musicians were getting together on a double CD called Farscape, I hoped they'd bring out the best in each other.  The opening 22 minute opus, "Liquid Coincidence (1)" drops you into the space cathedral of their sound with Klaus laying down those big sweeping synth chords while Lisa channels Abbess Hildegard von Bingen.   It's an auspicious start, but the gambit gets tiring at about 30 minutes into the CD,  when I realized that Klaus and Lisa were reinforcing each other's worst tendencies, heading down the rabbit hole of unfocussed abstraction that has sucked the life out of them both in recent years. As it wears on,  Farscape begins sounding less like inspired collaboration and more like a John Cagian Indeterminacy experiment, with both musicians playing in separate rooms,  rather than a holy communion of sound.   According to Klaus's liner notes, he created the basic tracks and Lisa came in and sang for several days.  Her performances were all reputedly one-take improvisations which isn't necessarily bad, except they sound like it.  His synth tracks are sometimes gorgeous, occasionally rhythmic, always sweeping, yet never quite ascending to a compositional level, more like soundscapes that ebb and flow. Lisa sings across them, sending out chants and incantations, and though I can hear she's dialed into the moment, there's no sense of construction or flow, only a string of isolated, unmediated, unedited fragments.  Klaus lays down the big synth chords to nowhere while Lisa deploys her Gothic muse.
I could make a case for this being an enveloping soundscape that takes you deep into an immersive world of sound where Klaus Schulze navigates a roadmap of the inner mind while Lisa Gerrard negotiates the darkest reaches of the soul, each staring into the abyss and jumping in head first. But the portentousness of it all is as lugubrious as Jabba the Hutt on Quaaludes, just prettier.
I feel like I've just turned my back on the church, but the fact is, I remain a loyal fan, because I can still hear the elements of genius and soul that attracted me to both artists, I'll be trying to edit out some choice chunks to play on Echoes, because they are there.  Meanwhile, Klaus's early catalog has been reissued in beautiful packaging, although the decision to not remaster the recordings was Ill-advised.
You can hear a profile of Lisa Gerrard here.
John Diliberto (((echoes)))