John Diliberto's Top Ten for 2007
You've already seen and heard the Echoes 2007 Listener Poll, voted on by listeners and perhaps too many fan club members. And you'll be seeing the 25 Essential Echoes CDs for 2007, a list of the favorite Echoes CDs voted on by Kimberly Haas, Jeff Towne, and me. Like the Listener Poll, that list is limited to music heard on Echoes. This list is my own personal Top Ten, which includes music outside the Echoes zone.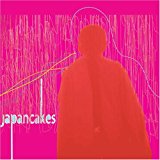 1-Japancakes Giving Machines
Giving Machines provided one of those "how-did these-guys-get-by-me moments." They've been recording for about a decade, but I first heard them this year with Giving Machines, a brilliant album of ambient Americana electric chamber music. Haunting melodies, plaintive pedal steel guitar and elegant cellos define the contours of this CD as well as their equally wonderful album, Loveless, released two months later.
2-Nucultures Butterflies Zebras and Moonbeams


Lifting its title from Jimi Hendrix's "Little Wing," Butterflies Zebras and Moonbeams is an intoxicating, eclectic electro-lounge album. They might remind you of bands like Morcheeba and Portishead, but Nucultures' free jazz riffing, avant-garde fringes and tantalizing atmospheres sets these seductive moods apart. If nothing else, singer Ellie Perez will leave you breathless.
3-Kristin Hersh Learn to Sing Like a Star


This is my favorite Kirsten Hersh album since Throwing Muses' University some 12 years ago. Her raw, impassioned voice has never sounded more world-weary and earnest and the powerchord guitars and edgy string arrangements lend her poignant songs of a damaged psyche an epic dimension.
4-Hammock Raising Your Voice…Trying to Stop an Echo


Raising Your Voice… is a densely layered album on which Hammock swings between paisley dappled beauty and serrated drones. Overtones merge into ground shuddering chords and heavenly melodies as ethereal vocal choirs morph out of the clashing sustain. This is a defining album for Hammock and the whole ambient guitar sound.
5-Polyphonic Spree The Fragile Army


I didn't drink the Koolaid of Polyphonic Spree's hit, Together We're Heavy, but I've imbibed big time with The Fragile Army. It's a hallucinogenic sprawl of classical strings, music hall horns and crushing, time-slipping grooves and of course, those exuberant Up With People vocals that I would normally hate, but Tim DeLaughter's slightly crazed spin makes them uplifting and powerful. You just have to succumb to the joy.
6-Qntal The Silver Swan

I've grown more enamored with Qntal with each album and The Silver Swan is a masterpiece. Powerful arrangements from lutist Michael Popp and synthesist Fil, power the nearly operatic vocals of Sigrid "Syrah" Hausen, singing in French, Latin, English and German. With electronic atmospheres ringing the rhythms and melodies, it's the middle-ages supercharged.
7-Arcade Fire Neon Bible


A couple of years ago, my then high school daughter turned me onto The Arcade Fire , but their 2007, Neon Bible album made me a fan. They manage to mix the heroic, anthemic melancholy of Echo and the Bunnymen, with the life-affirming and anthemic clarion of Bruce Springsteen.
8-Ulrich Schnauss Goodbye


Goodbye is a far more aggressive and dissonant experience than Ulrich Schnauss' previous two CDS. Reverb smeared vocals, feedback oscillated synthesizers and raging guitars of destruction crush through the album in ecstatic delirium. But there are also moments of sublime beauty and the kind of haunting melodies that have made Schnauss a favorite for chill-out soundtracks of the imagination.
9-E.S.T.strong> Tuesday Wonderland


The Swiss trio E.S.T. specializes in a feather-stroked brand of chamber jazz, but on Tuesday Wonderland they are just as likely to unleash crushing drums and fuzzed arco bass lines in apocalyptic grooves. It's an album of careening, intuitive improvisation by a band that is frighteningly varied in their technique and deep in their understanding of jazz lore.
10-Cowboy Junkies At the End of Path's Taken


The Cowboy Junkies gothic Americana takes a psychedelic hue on At the End of Paths Taken. Atop it all sits singer Margo Timmons. Her voice is world weary and inviting, domineering and seductive. She's the perfect vehicle for writer and brother Michael Timmons, especially on an album that deals with adult themes, because if nothing else, Margo Timmons sounds like a woman who has experienced the world and life and things that maybe we shouldn't talk about.
John Diliberto 2007
Comment posted by
at 12/27/2007 10:10:43 PM
ariel told me to post mine:
1. paul baribeau – grand ledge
2. black dice – load blown
3. mv & ee with the bummer road – green blues
4. thanksgiving – welcome nowhere deluxe
5. tiny vipers – hands across the wind
6. bat for lashes – fur & gold
7. caribou – andorra
8. panda bear – person pitch
9. the bowerbirds – "hymns for a dark horse"
10. cocorosie – the adventures of ghosthorse and stillborn
not in order and to be quite honest i don't eve know all the albums that were released this year
Comment posted by
at 12/16/2007 4:28:03 PM
alright pops,
props for the arcade fire. though an obvious choice, that album is solidd. but the polyphonice spree?! i thought that album blew! a total sugarcoated ear cavity! i still have to hear japancakes, will you serve me up a shortstack when i come home for christmas?
here's another top ten list of 2007 for your blog readers to consider:
1. dan deacon – spiderman of the rings
2. animal collective – strawberry jam
3. young marble giants – colossal youth [reissue] 4. mum – go go smear the poison ivy
5. beirut – the flying cup club
6. ponytail – kamehameha
7. panda bear – person pitch
8. blonde redhead – 23
9. explosions in the sky – all of a sudden i miss everyone
10. justice – cross
love,
ariel
Comment posted by
at 12/12/2007 8:41:56 PM
Thanks, John.
I've been listening to your presentations for a few years now, having exited a Zen community of twenty years. Alot has happened with music and its availability in the mean time and your selections have been most helpful, and truely rewarding. But nobody does it alone… Thanks especially and also to Kimberly and Jeff!
Terry Sutton/ Atlanta, Ga.